This exact fit LED interior light package will fit most newer models of Honda Civic, Accord, CR-V, Insight and Acura TSX. Because the LED lights are exact fit, there is absolutely no wasted space and can attach maximum lighting output. The installation is a simple replacement process that will take no more than a few minutes.
1. Use a pry tool to remove the map light plastic light cover.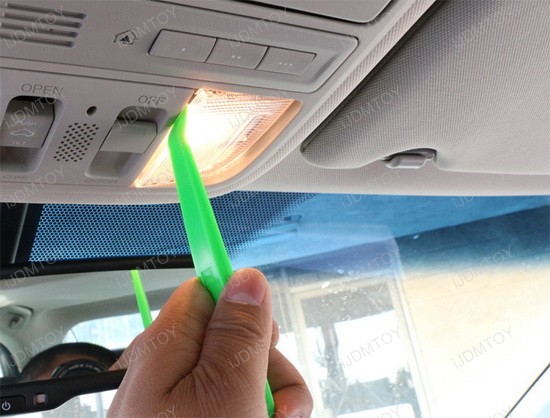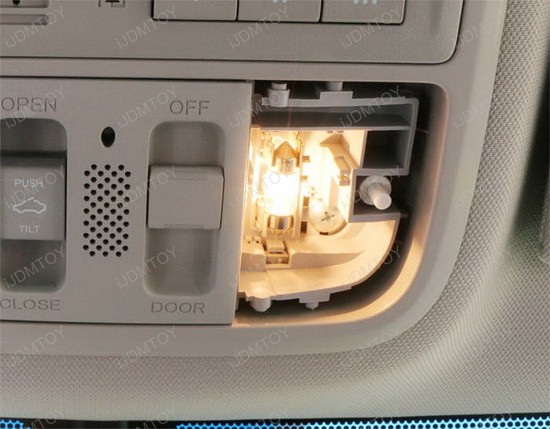 2. Replace with new exact fit LED panel. Be careful as the stock factory bulbs may be hot.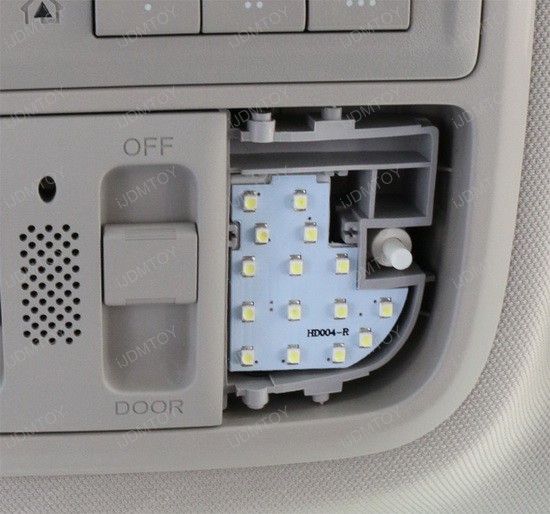 3. Repeat on the other side.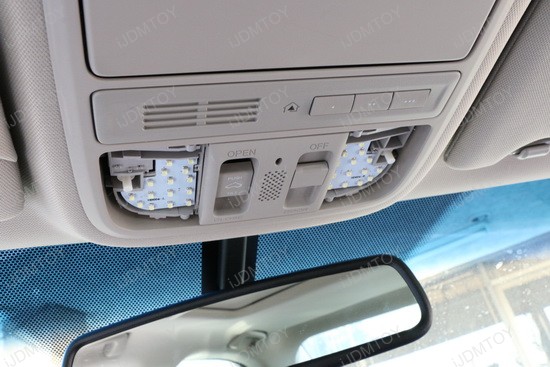 4. Use the pry tool to remove the plastic dome light cover the same way you removed the map light cover.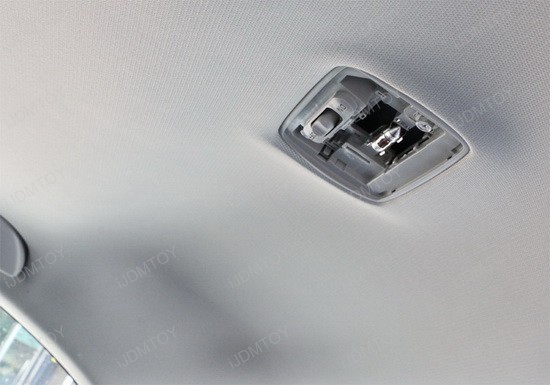 5. Replace with new exact fit LED panel and connect the wires. You can use the double-sided adhesive to secure the LED lights.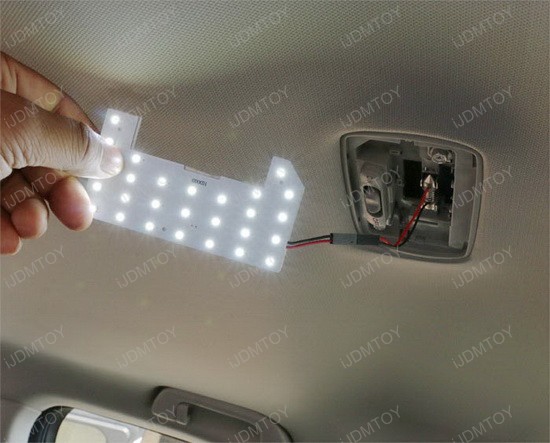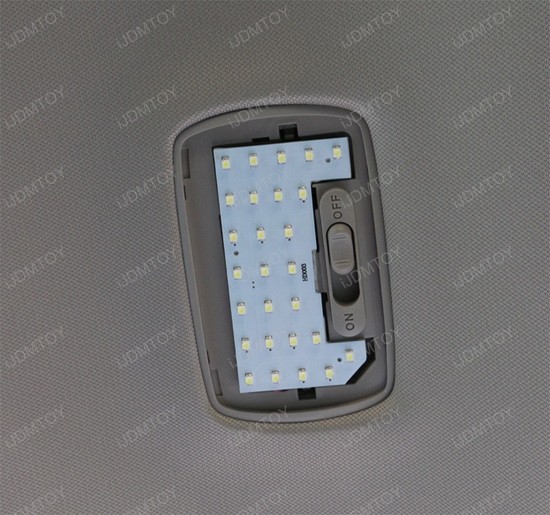 6. Put back the dome light cover.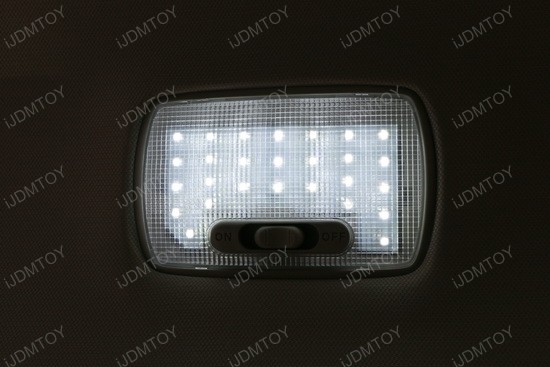 7. This side-by-side comparison shows the difference between stock bulbs and the new LED panel light. Enjoy your new LED exact fit panel lights!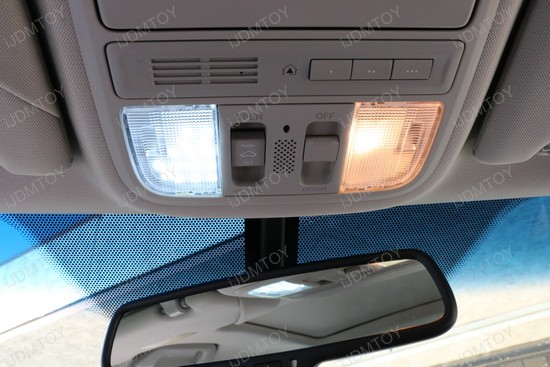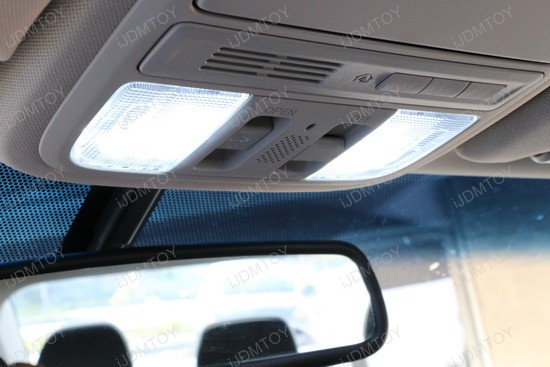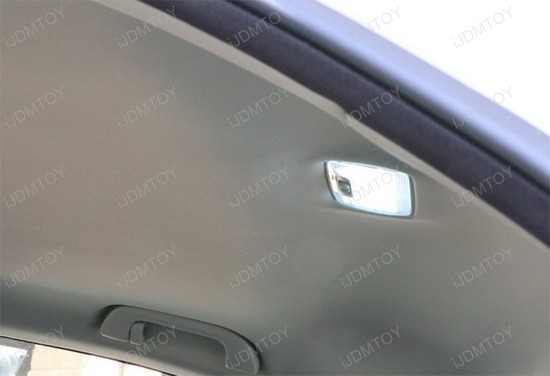 See how the panel of LED lights is much brighter and more crisp looking than the boring yellow factory lights? This is such a simple installation that anyone can attempt with great results. The LED interior upgrade is perfect for beginners who want to spice up their car.