This self adhesive smoked headlight vinyl film is a great way to darken your headlights, tail lights, fog lights and wherever you feel this will make your car stand out. The vinyl sheet is not pre-cut for ultimate customization, as you can cut the vinyl wrap into whatever surface you feel, without damaging the surface. Even when you decide later that you no longer want the vinyl wrap on your tail lights, there won't be any residual later that would damage your car.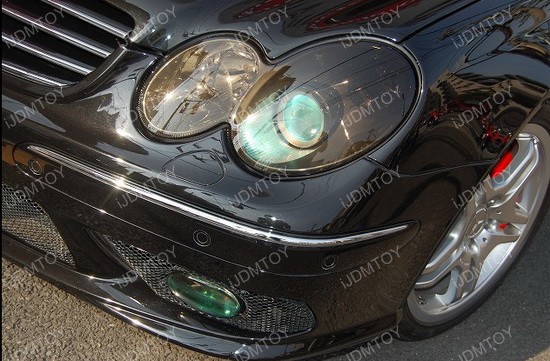 The vinyl wrap on this Mercedes CLK55 really does the car justice here. You can tint your entire headlights, fog lights, and side marker lights with only one piece of vinyl sheet with hassle free installation. The darkened effect of this vinyl wrap just exudes a sense of cool attitude and you'll also look different from tons of other cars out on the road.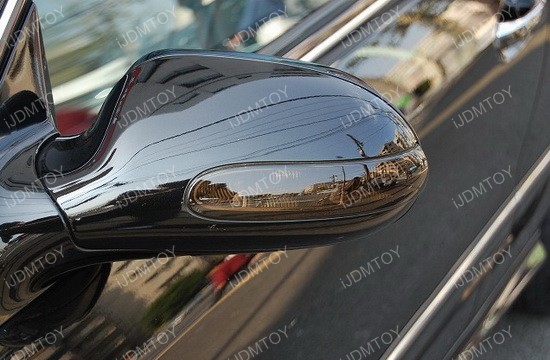 This light black, 25% VLT vinyl wrap gives your car that touch of epic coolness and definitely makes your car look a little more badass. This vinyl sheet even comes with a protective 3rd layer of film to protect the product from any possible scratches that may occur during shipping, so it would arrive to you in absolute pristine condition. You can pretty much put this dark tinted tail light wrap on wherever you so choose so it makes your car super personalized and definitely the only one of its kind of the road. Plus, nice car accessories with some new LED lights will for sure make everyone to turn and look at your ride.