These super bright 68 SMD LED bulbs convert the 9005 high beam lights into fresh LED daytime running lights and gives your car a whole new hassle-free look. This 9005 High Beam DRL Conversion is great for anyone who loves to treat their ride as a prize! By converting the high beam to LED, the LED bulbs will automatically turn on as daytime running lights, making it both practical and giving your ride a sense of style.This is great for cars that don't originally come with the daytime running light features to give it a nice LED DRL glow.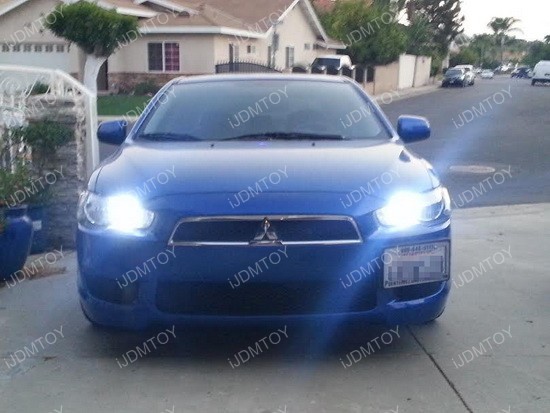 Johnny from iJDMTOY installed this High Beam LED DRL Enable setup and you can definitely tell that the new look really brings out the car in a great way. It's great without that harsh "in your face" kind of look, but still manages to make his Mitsubishi Lancer stand out. This photo set definitely showcases that the product does an awesome job in converting cars without a high beam DRL to LED daytime running lights on high beam.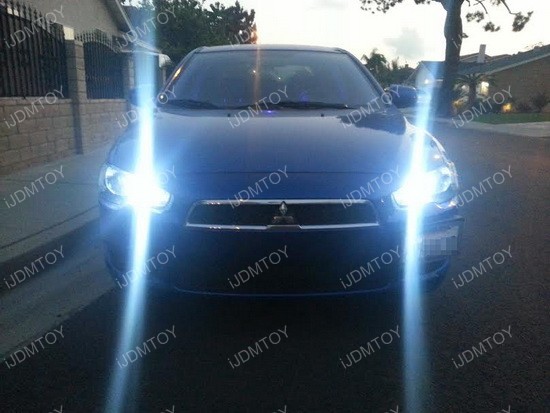 There is a slight modification in this installation where you'll need to find the ACC 12+V in the fuse box in order to enable the LED for the daytime running lights. Tap the wire to the low beam positive as a kill in order to turn off the LED when the low beam is on. After you do these simple steps, it's now time to turn your car's stock factory components into some nice, warm xenon white looks!