These high power COB LED daytime running lights gives your car that kick-ass new Audi A4/A5 LED look, so your car can channel the same luxury that 2013-up Audis are famous for. These COB high power LED lights are so much like the Audi lights that when they light up, you won't even see each individual LED at all, making the glow a uniform strip that just drips in high quality.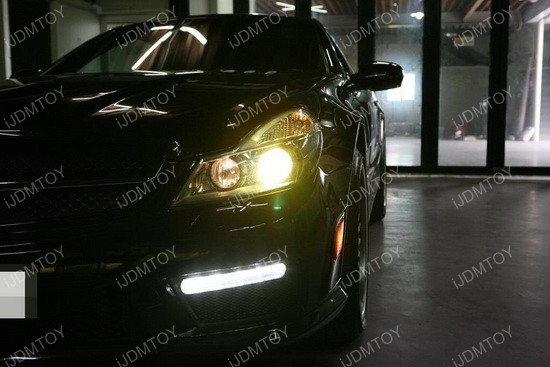 This Mercedes SL550 installed these COB high power LED lights and the newer Audi style combined with the Mercedes just gives the car and extra oomph. Not that the Mercedes Benz needs anymore luxurious add-ons because it's pretty luxurious already, but that strip light gives it so much more and elevates the SL550 onto a whole other level. So not only is the Mercedes SL550 already pretty elegant, the xenon white LED daytime running lights just gives it much more. It's practically otherworldly.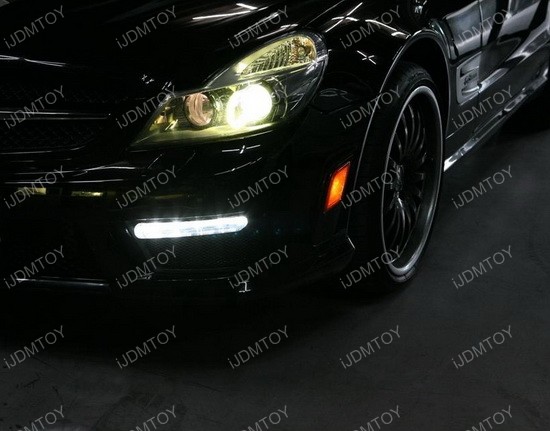 If you want your car to be elegant looking, these 56-emitter COB high power LED lights are the perfect choice for that. It's great because you can get the Audi look without having to shell out the Audi price tag. This is probably the best kept secret, as it's pretty awesome to get the ultimate luxury symbol without having to pay a premium for it. These LED lights are also universal fit, meaning that anyone can get this look, as long as you're in on it. LED daytime running lights are the perfect addition, and these high power LED daytime running lights bump that up just that much.