This set of LEDayFlex LED DRL is chic way of spicing up your car by adding the ultimate customization in your hands. There are 10 pieces of black finishing eagle eye LED daytime lights that you can rearrange in whatever shape and order your heart desires. Straight LED strip not your thing? Try zig zag. Or bunch them together. Half-sphere. The possibilities here are practically endless with these awesome LED lights.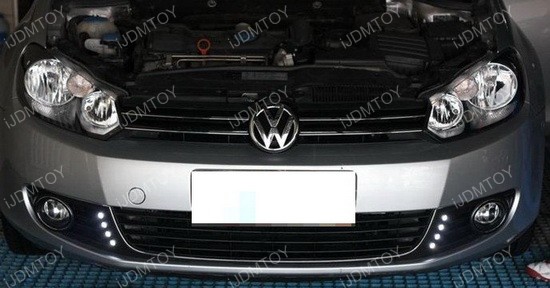 This 2012 Volkswagen Golf installed a set of these LEDayFlex LED DRL and customized it by using only four pieces per side in a downward, slightly diagonal fashion. As you can see, you don't even need to use all five pieces per side to make these Eagle Eye LED lights look good. The soft cascading down of the LED lights draws the eyes down in a sort of teardrop-esque bittersweet that shows that there's more to any individual's story than meets the eye.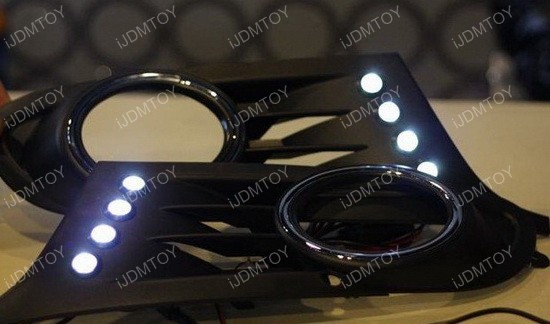 The Scion FR-S Rocket Bunny or Mugen Style Honda CR-Z are two cars that are famous for utilizing these, so maybe you could check them out for some inspiration. This free form style allows you to take full control of your creativity, so grab these LED daytime running light bulbs and design them however you like. Let these LED daytime lights be a drawing board for your own personal style to show to the world.