The 50W high power CREE 9005 bulbs is so different from the regular LED bulb that it will give you a "HID equivalent" high beam LED daytime running lights. It transforms your stock halogen high beam daytime running lights and matches it with the HID look that looks absolutely gorgeous. The best part is that you won't have to pay the premium for this kind of stuff.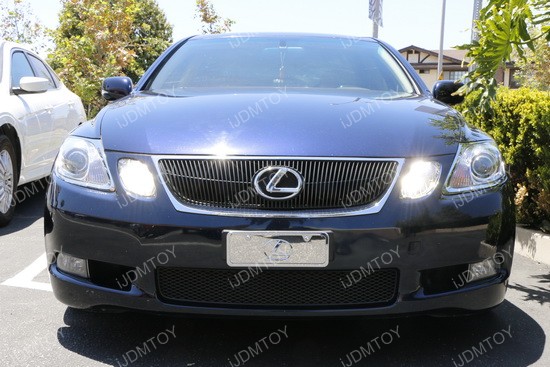 This 2009 Lexus GS350 installed these LED bulbs and the brightness of the new upgrade is just like a beacon. Sometimes it's hard to differentiate the LED daytime running lights with the natural lighting outside due to the similarity in color, but this isn't the case, as the LED DRL is pretty vivid when basking in the natural light of day as well. The LED DRL on the Lexus is bright enough to be visible, but isn't over obtrusive to the point of being irritating either. This will give you peace of mind that you won't offend everyone else on the road, but you'll still attract enough positive attention.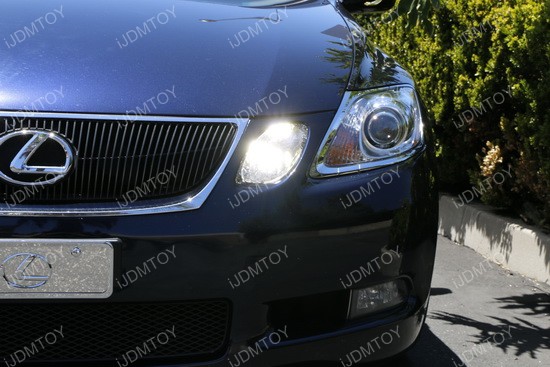 You can plug-and-play these high powered LED daytime light bulbs on the vehicle's high beam and not experience any error, flickering, bulb-out, or malfunction at all. These are definitely whiter than the other daytime running light bulbs and will give your car a nice, fresh, clean look that's sure to make other people on the road to a double take.