Picking out all the interior car LED internet lights can be tricky sometimes due to all the little LED bulb part numbers that are associated with a vehicle. Not only do you have to do a ton of research to see which bulb corresponds with your car, but you also have to worry if you've picked out the correct bulb or not. What if you picked out the wrong bulb? Then you'd have to go through the hassle of exchanging them and that could take a lot of time out of doing other things important. Fortunately, these LED interior light packages from iJDMTOY solves all of these problems for you because each package comes with all the LED interior lighting you need.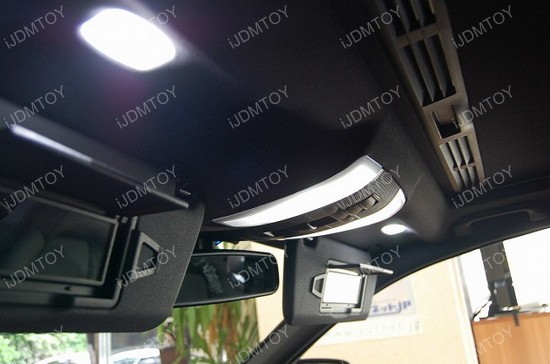 This Mercedes C350 was outfitted with a complete package and the owner didn't even have to pick out the bulbs individually since we did all of that for him beforehand! This saves a ton of time since you don't have to wonder and research if a particular bulb would fit your car or not. Time is money, so you can think of it like you're saving money too! The dome lights, trunk lights, and everything else in the C350 look pretty elegant and upgraded, without giving the owner any unnecessary headache here!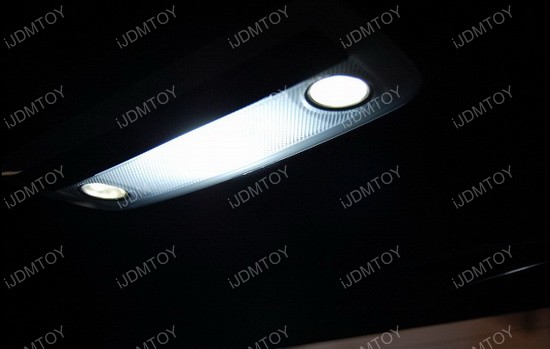 At iJDMTOY, we have over 300 different packages for different cars and models. If you want to upgrade the interior of your ride, you've come to the right place, since these complete LED interior packages make it extremely easy for you to outfit your entire car. Gone are the days where you had to painstakingly pick out all of the bulbs individually, like the dome light, vanity light, foot well light, and everything else. These complete packages make it extremely easy for you to outfit your entire car with an LED interior all hassle free and without ant complication. Everything is practically already done for you, all you need to do is replace the bulbs and you are good to go!