These error free LED replacement bulbs for the front turn signal lights allows you to convert your old single filament 7440 incandescent turn signal bulbs to an all new LED bulb without you having to worry about any hyper flash problem. This product has been tested for an entire year on various vehicles to ensure that there are absolutely no hyper flash issues that could possibly bother you. There have been no warning messages and best of all, you don't have to any resistors to go with these LED turn signal bulbs. The xenon white and amber yellow colors that are available add quite a cool looking accent to your vehicle that's subtle enough, but is still pretty bold in all of its display.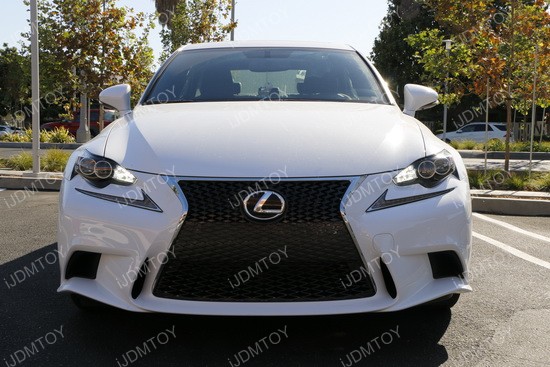 This 2014 Lexus IS250 has been outfitted with these LED turn signal bulbs and the xenon white turn signal adds a very nice touch to the vehicle as a whole. It's almost unbelievable how much more a simple new turn signal bulb can completely elevate your vehicle. The IS 250 already looks very classy, but the LED turn signal bulbs just completely bump it up to a whole new level that's just insane. When you hold these tiny bulbs in the palm of your hand, you practically hold the game changer.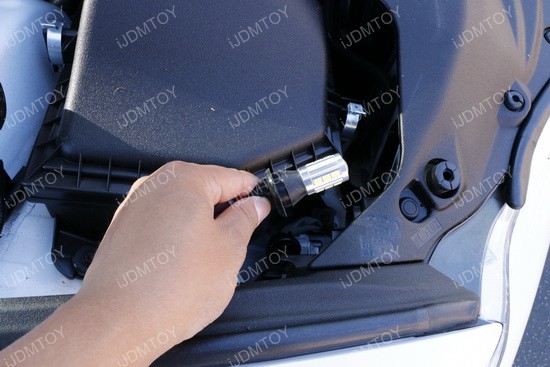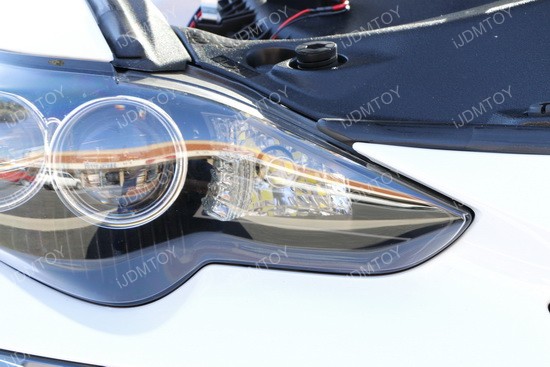 Just keep in mind that these LED replacement lights can only be used as turn signal lights. After all, you want to maintain these lights to last as long as possible. This replacement has so many things going for it, as the plug and play in combination with the brightness and output of the entire thing make this Can-bus error free LED a must have for anyone who loves a classy new look with no headache or hassle involved.