These LED daytime running lights are a great upgrade for those who want to make their Mercedes W204 C-class a little bit more unique on the road. They are a great new look for any C-class with a sport bumper and can really elevate the look by a good amount. The LED daytime running lights are a direct replacement on so there's absolutely no modification required for the installation. The direct fit of this LED DRL just replaces the entire old stock fog lamp bezel and gives you a new LED bar nestled at the top of the bezel for a whole new upgrade. The lights are conspicuous enough to have a significant effect on the way your car is presented, but not too overly bold that it's tacky, making it the perfect balance of class.
1. There are two screws located in the far left and far right corners of the stock fog lamp bezel that you will need to remove. Most LED DRL applications have clips to secure it onto the vehicle, but we have found out through extensive testing that the Mercedes C-Class actually has screws instead of clips. Please thoroughly inspect the bezel for screws so you don't try to pry off the stock fog lamp bezel and damage it.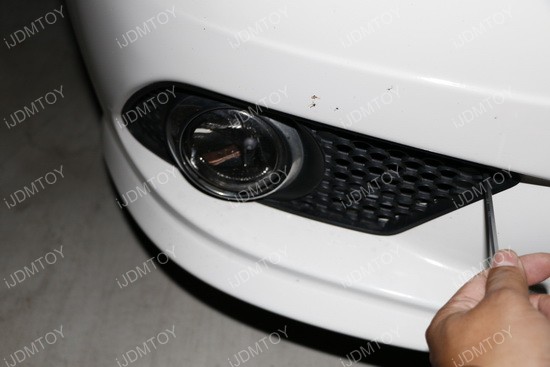 2. The screws are small and hexagonally shaped so you will need a Hex screwdriver to unscrew them.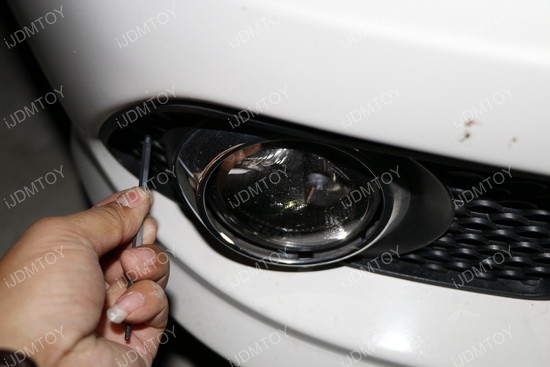 3. Once you remove the hexagonal screws, the stock fog lamp bezel will automatically come off.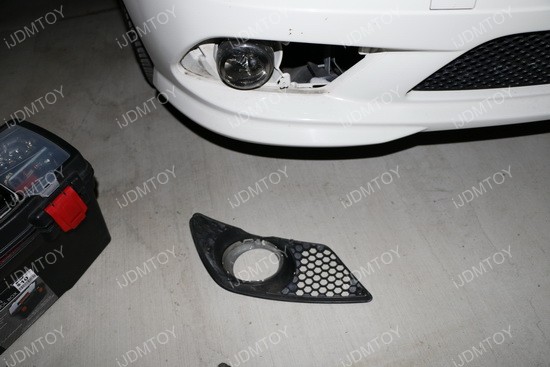 4. Put on the new LED Daytime Running Light bezel the same way you removed the stock bezel. Re-insert the hexagonal screws.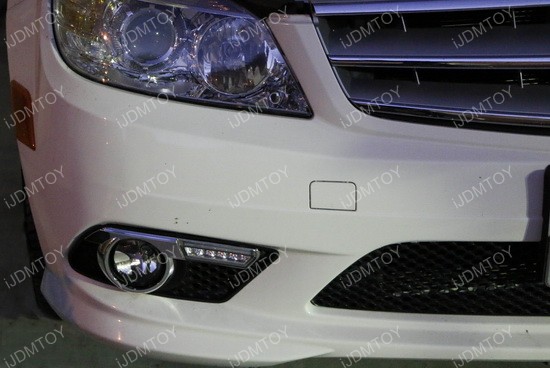 5. Tap the red/black wire to side marker lamps or the red wire to ACC in the fuse box and black wire to the ground. Since Mercedes has a really complicated wiring system, we recommend you connect the wires to side marker lamps unless you have a professional installer installing this product for you. Test the lights to see if they light up.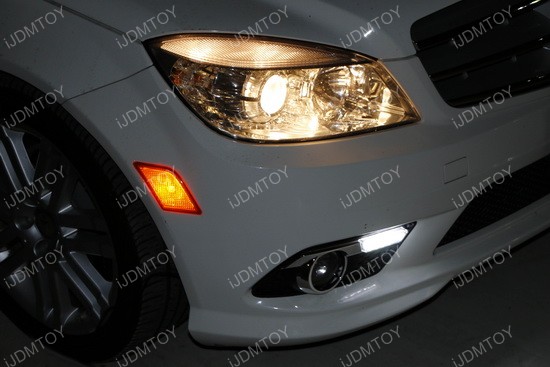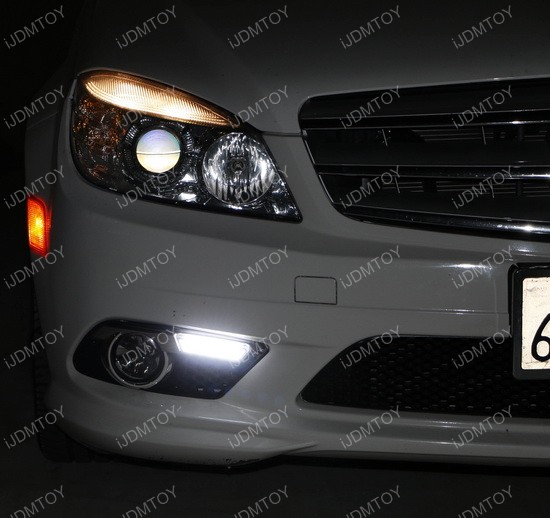 If you've got a C-Class with a sport bumper and wanted to give your car a quick makeover, these LED daytime running lights are a great choice. Not only does it build on the car's aesthetic appearance, it also is pretty bright so it improves on road safety. Enjoy your new LED daytime running lights.