MINI Coopers are very popular cars all over the country and the many models available for consumers covers a wide range of driver preferences and needs. Because of their versatility, there are many add-on products catered specifically to the MINI Cooper line. These LED daytime running lights/fog lamps set replaces the stock fog lamps to give you a new LED DRL look.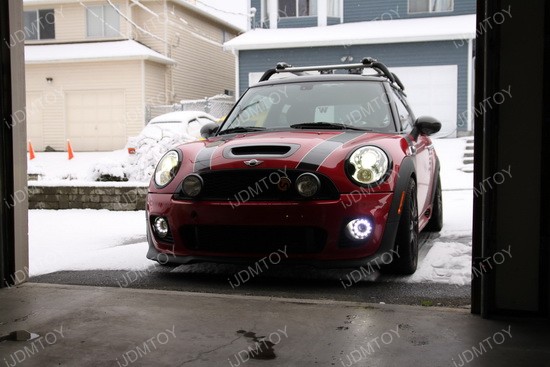 Which Mini Cooper models are compatible with these LED fog lamps?

These LED Fog Lamps are compatible with 2nd Generation Mini Cooper models, like the Clubman, Hatch/Hardtop, Convertible, Countryman, or Coupe. Your Mini Cooper just has to be from the 2nd generation with stock fog lights that match the ones in the photo.

How does this LED Daytime Running Light/Fog light combo work?

This LED DRL/Fog lamp set replaces the stock MINI Cooper fog lamp/parking lamp. The stock lamp consists of the parking light and the fog light together on one lamp which you will be removing in order to install the new LED assembly. The LED halo serves as the new daytime running lights, while the center serves as the fog lights. Simply reinsert your stock H11/H8 halogen bulb back into the housing to complete the new fog light replacement installation.
This LED replacement also comes with a pair CAN-bus decoders to eliminate the parking light error message since you have removed the stock parking light bulb.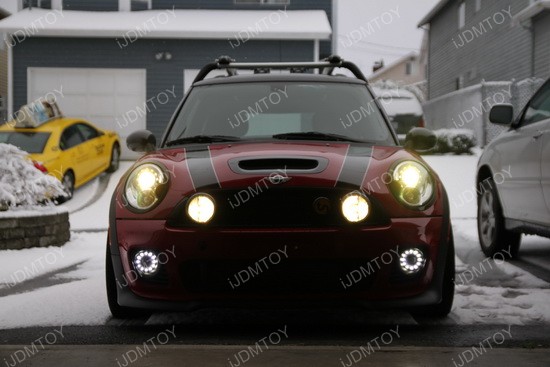 How do I tap the wires to enable this LED assembly?

Tap the LED daytime running light wires to the parking light to enable the LED DRL light or tap the wires to the fuse box ACC 12V+/Ground.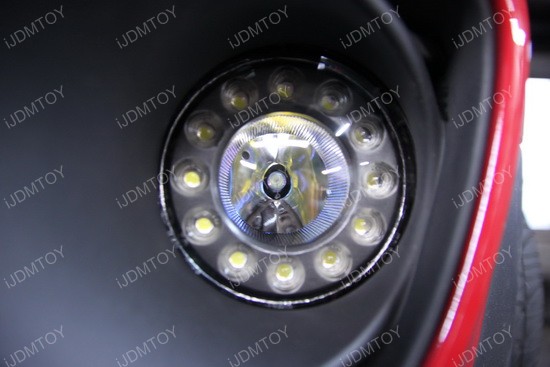 This LED daytime running light/fog light set is pretty unique so there's no doubt that you'd have one of the most unique looking cars on the road. Get rid of your old parking lights and give your car a whole new LED DRL look.