If you're looking for something new to install on your car, these LED angel eye fog lights are a quick and easy way to give your car a boost by making it a one of a kind on the road. The full glass optical projector lens with a metal body comes in xenon white, brilliant red, or ultra blue, giving you the opportunity to pick out whichever color you feel would match your car the best. They are unlike plastic fog lamps because the metal will not melt the housing or the lens.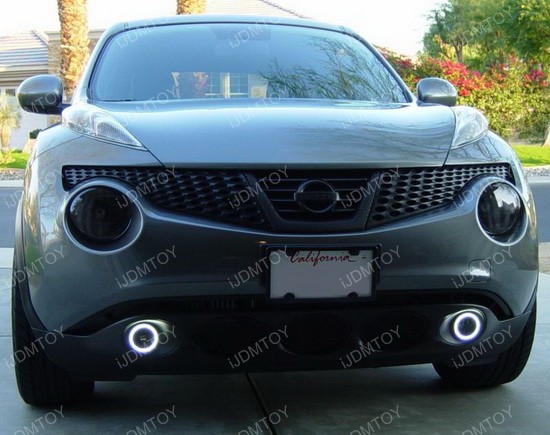 This Nissan Juke installed a set of these projector fog light assemblies and the halo ring is just so clean cut and perfect that it looks like it absolutely belongs on the vehicle. Not only do they appear to have an extremely bright light output, they also give the car quite a bit of spice as well. The LED halo rings immediately draw your attention to them because of their sheer brilliance and glow.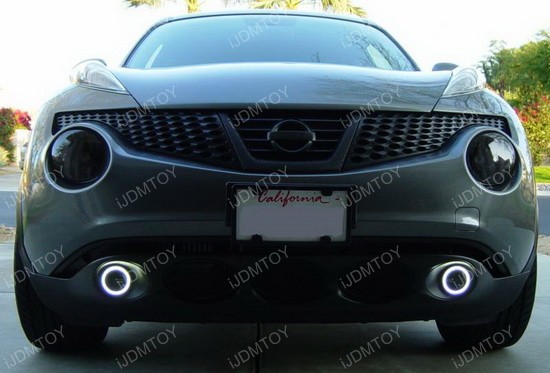 It doesn't matter which color halo ring you choose for you vehicle, since they all look really great. The hardest part would probably be choosing your favorite color. The built-in cut-off line makes the projector fog lights uber luxurious and very easy on the eyes as well. Safe driving is a must and with all of these new lighting and HID conversions you're installing on your car, you can rest assured that you and your passengers will all be very safe.