If you're a fan of Ironman and want to combine that with your love for cars, these Ironman style projectors are a smart way to put cars and comics together. This Ironman look is actually OEM from MINI Cooper so if you think this add-on really builds on the way the car looks, you can totally consider installing a set of these H1 retrofit projector lens on your car as well. The LED Ironman look is actually a very popular LED retrofit for projector headlights so you will see quite a few of the big names in the car world sport these projectors.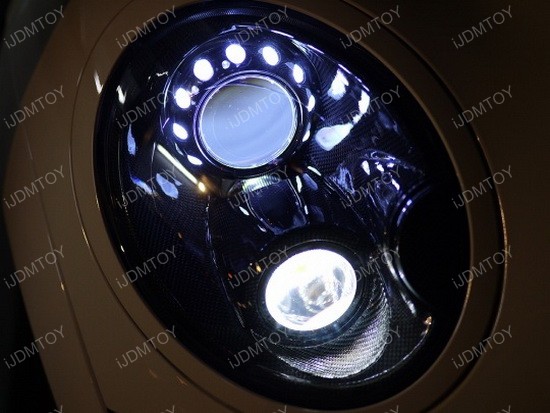 Fortunately, this look isn't limited to OEM MINI Cooper only. You can even use these projector lens for headlights that take the fitted bulb sizes as long as there is enough space. These projectors are the perfect way to personalize your car and add to the character of it as well. Previously, you had to own a MINI Cooper in order to have the Ironman look, but with the creation of retrofit projector lens, you can do practically anything you want to your car with all the creative liberties you can muster.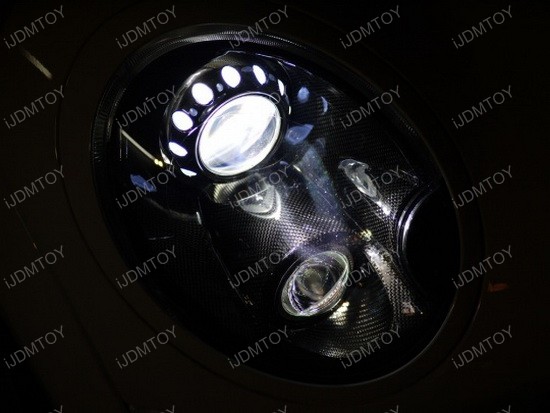 The LED lights on the MINI Cooper are crisp and bright, which is something you definitely want to see projected out of your car. Custom retrofit LED lights are the right way to showcase your car modification skill as well. You won't ever have to worry about dull and dingy lighting with Ironman style LED projectors because they sure light up the path in front of you and guide you through the night.