MINI Coopers are versatile cars that are famous for their connection with British racing and their range of customization. High powered MINI Cooper LED daytime running lights are one of these available options to make your MINI look pretty rad and out there. This LED DRL/fog lamp assembly directly replaces the stock MINI Cooper's stock fog lamps/parking lamps to give you quite a nice set of LED halo rings.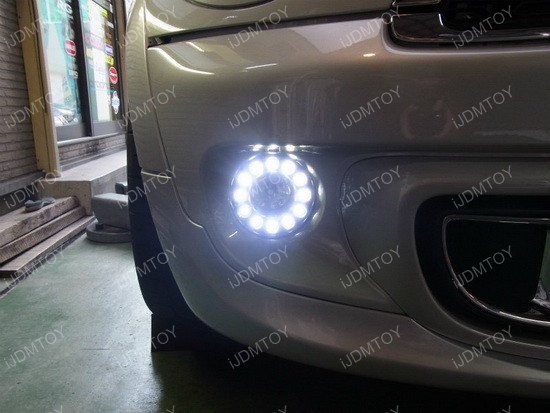 See the LED daytime running lights in action on this 2009 MINI Cooper and the neat halo ring that rests comfortably on the bumper. The LED lamp looks like it absolutely belongs on the MINI Cooper as well, as if you would be missing out if you didn't have a pair of these.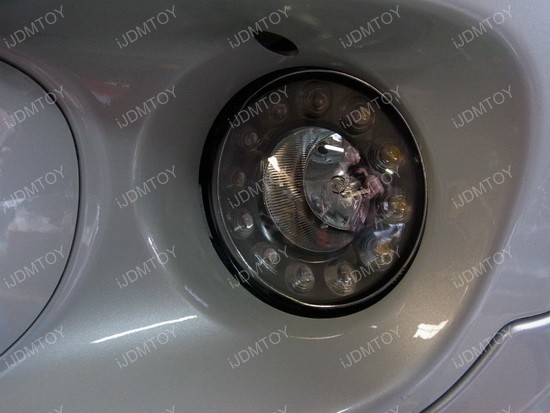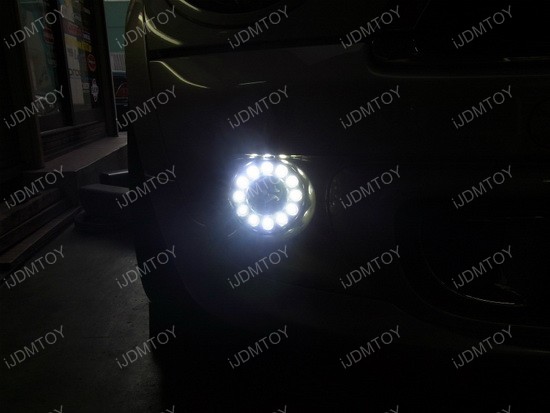 These LED daytime running lamps are a direct fit so you don't have to drill or modify it in order to fit. Basically, the LED daytime running lights are a perfect integration into your MINI Cooper with a flawless finish. These add-ons practically look like your car came with them in the first place. What makes this LED Daytime Running Light and MINI Cooper combination is that MINI Coopers are known to be extremely customizable and LED Daytime Lamps look great on any car so their combination together will look good no matter what.