This LED conversion kit brings you some pretty high power LED fog lights with a great HID-like xenon white color that has a much brighter output than your standard halogen bulb. It also generates less heat while consuming less power than both HID and halogen bulbs. When you have the correct DRL decoder setup, you can the high powered CREE LED bulbs on high beam and have it enabled to be daytime running lights without any error messages or flickering.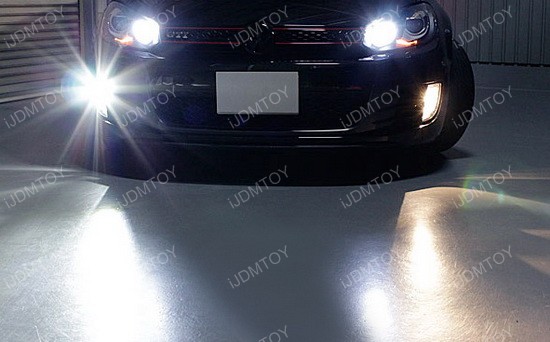 You can see the result of this installation on this 2011 Volkswagen GTi and the brightness that exudes from this kit. In the comparison photo between the LED upgrade versus the stock, it becomes pretty obvious who the clear winner is here. The LED fog light is just so much brighter with loads of much improved visibility to make driving safer.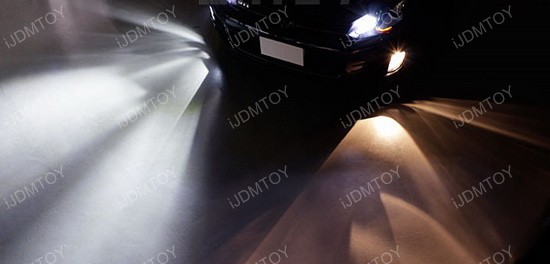 There's even dual use since this kit is brighter than halogen bulbs so that you can use it for your headlights as well. When you convert to LED, both your daytime running lights and high beam will have a similar output for a great look and a safety add on. You don't even have to worry about sporting mismatched colors because your new LED fog lights and everything will all look the same and match aesthetically.