When people choose Mazda, they do so because their cars are known to be fun and sporty, but also safe and reliable as well. Mazda CX-5 is for the young professional who works hard and plays hard, and captures the best of both worlds. A new set of LED daytime running lights adds more spunk to an already fun car and let's everyone on the road know that you think outside of the box. If you've got factory HIDs, then these LED DRL really give your car a comprehensive matching look.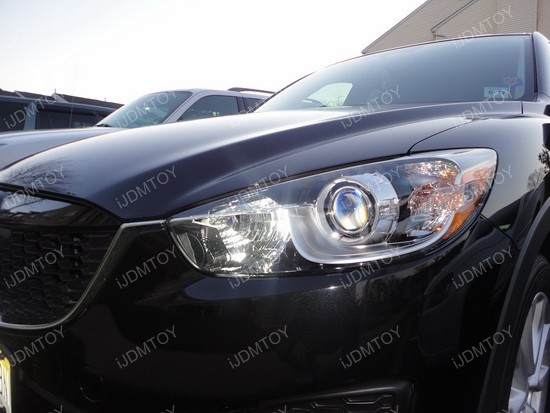 Check out these LED daytime running lights in their purest form on this 2013 Mazda CX-5 and the sheer brightness of the entire setup. The car showcasing these LED lamps is black, but the great thing about xenon white is that it looks great with any color vehicle. Whether you chose red, gray, or white as your paint color, you can definitely rest assured that it will go great with the LED bulbs. The LED lights look like lively eyes on an already very expressive car, sort of giving it life and feelings.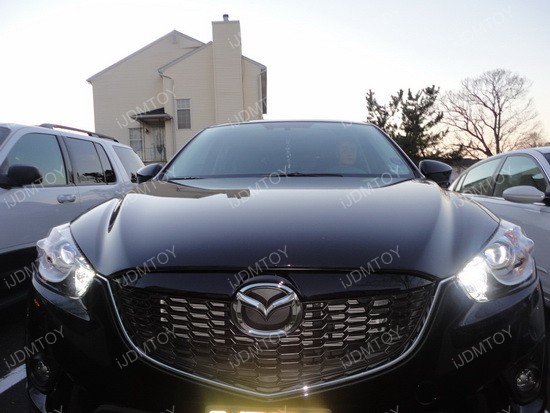 Before adding the product to your cart, double check to make sure if your Mazda has factory HID or halogens. The configuration will be different depending on your headlamps. If you wanted to replace the stock halogen bulbs on your Mazda CX-5 to personalize it and do it justice, then you definitely need to add these LED daytime light bulbs to your arsenal. You can never be too fun and sporty and the CX-5 is proof of that statement. This isn't just some kind of proclamation without any backing, and you can definitely see the proof staring at you in the face.