Looks like it's that time of the year again where people from all walks of the car world gather together in Sin City's Las Vegas Convention Center to see all of the industry's latest products, greatest goods, and most epic car builds. There's no mistaking that bright eyed anticipation of what this year's SEMA show will bring and showcase. Last year, SEMA brought out 125,000 thousand people and it looks like that number will only increase year after year. While the SEMA show is not opened to the public (imagine the stampede that would cause), we are still able to attend and bring you the latest and greatest at this year's SEMA.
Previous years featured the Nissan GTR in 2010, Chevy Camaro in 2011, the twins Scion FR-S/ Subaru BRZ in 2012, and the Lexus IS 250 350 in 2013. So what about this year?
The star of the show this year is the 2015 Ford Mustang, and more importantly, the King Cobra in all of its fierce glory. The crowd just erupted in cheers as the King Cobra was unveiled for good reason: this American bred animal brings in 600hp to the table and can conquer the quarter-mile in under 11 seconds. Just take a deep breath and absorb that info for a second.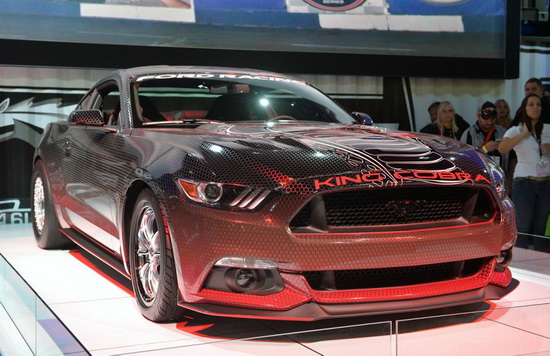 The King Cobra is an absolute marvel, with a fluid red, gold, and black paint job fit for car royalty. The scales all over the muscle car and the cobra on the hood look absolutely intimidating, but still beckon with that come-hither look that is just as hypnotizing as its namesake. The King Cobra's got an added FR2 Drag Pack equipped chassis, 6-piston calipers, ultra heavy duty half-shafts, and all sort of unique monster add-ons that it really is a sight to see.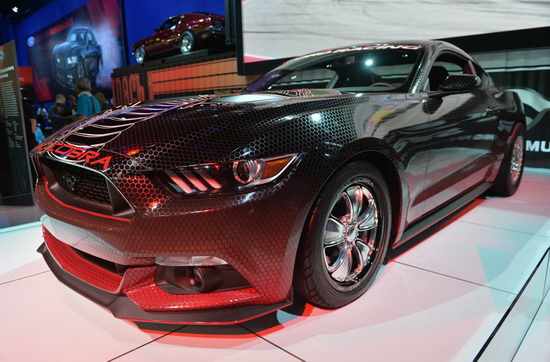 So what about the rest of us who can only marvel at the Ford Mustang King Cobra from afar? For starters, there's your 2015 Ford Mustang that is still pretty amazing. The car will shrink a tiny bit both in height and length, giving you a wider rear track and a sleek look. The interior volume is upgraded, but as expected, don't count on being comfortable in the rear seats though. Everyone knows that rear seats are only great for contortionists and small children. The LED strips really show the evolution of the Mustang's headlights so keep an eye out for all of the great lighting accents that the new Mustang has to offer. The materials and finishes are also a step up, with supple leather and metallic trim.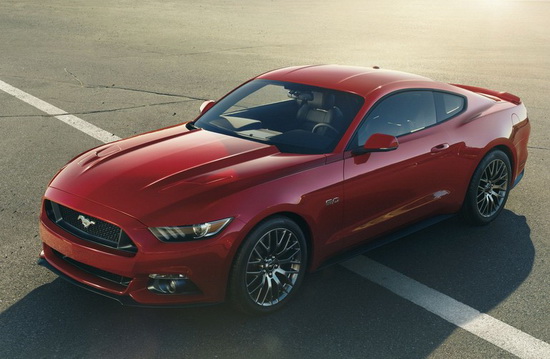 The 2.3 turbocharged four-cylinder is direct injected to give you a whopping 305 horsepower with 300 pounds of torque, for starters. There is also a 3.7 liter V6 with 300hp and 270 pounds of torque. It goes up from there to be pretty impressive. Since the 2015 Ford Mustang is the most displayed vehicle in this year's SEMA show, we can expect muscle car enthusiasts to rally around their favorite pony car in a unison of American made pride.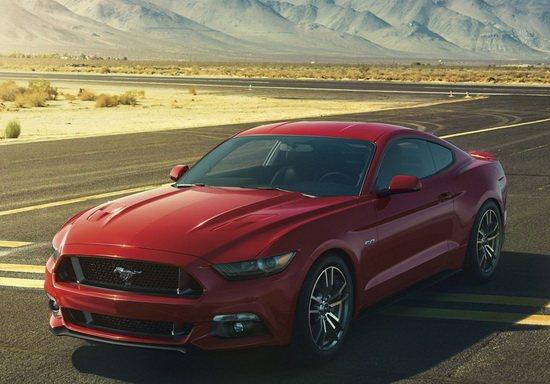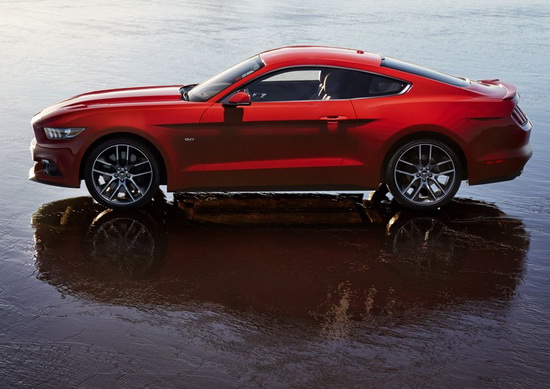 Stay tuned for more SEMA updates all week long.
Picture credit goes to Autoblog and Boldride