Continuing on with our SEMA updates, we've spotted some more awesome LED upgrades that's sure to make your ride as kickass as it can get. Nowadays, you can add a great LED lighting scheme to make your car as customized as possible, and this great sight at SEMA is no exception. RGB LED engine bay lighting is the must-have upgrade when you're big in the show world. I saw plenty of Scion FR-S as they are way up there when it comes to everything show and track related, but this RGB LED engine bay lighting really caught my eye.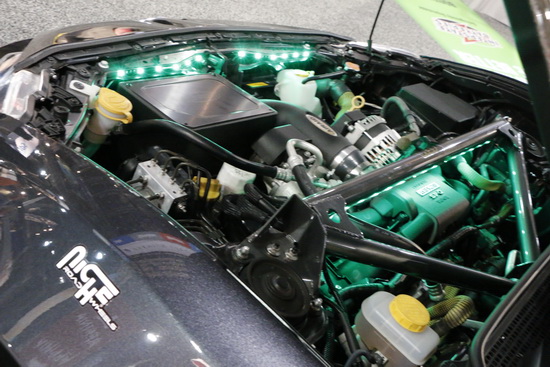 It's just one of those things where it's a hundred percent up to you when you choose to let people in on your car mods, since you can tuck it away when it's not used, but bring it out front and center when you need it. Personally, these are one of the best kinds of car lighting mods since it's totally customizable, even when it's already installed. The array of beautiful colors even adds to the show quality of the car as well. When the RGB LED lights are off, it's as if they don't exist, but they magically come to life at the click of a button.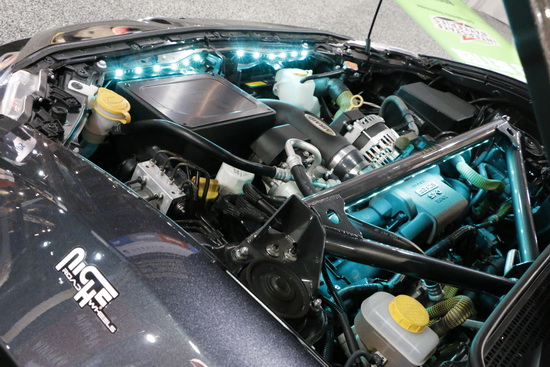 It's pretty awesome that the top LED gear we saw at SEMA is actually one of the most popular products that we have at iJDMTOY. If you like to do photo shoots of your car, this RGB LED lighting kit makes your car looking different and fresh every time, and all with a click of a button. You have four pieces of 12" RGB LED strips and a handy dandy remote control to give you all the personalization you need at the tap of a button. If you watch how the colors cycle and flash, it's pretty hypnotic and I actually had to catch myself from staring at it too long.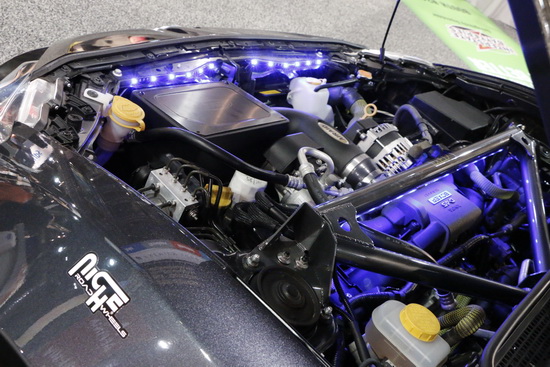 So if you've got a Scion FR-S/ Surbaru BRZ or even any other car that is your pride and joy, you should definitely consider a set of RGB LED lights for your engine bay to make it an upgrade of show-like proportions. Colors bring life to anything, especially when it comes to cars. I know i'm itching for a set of these LED lights myself, but there are all sorts of great things to see at SEMA that I haven't seen yet. I will definitely be back to check these RGB LED strips out some more.