The New Year brings us the 2015 CES (Consumer Electronics Show) in Sin City with tons of new technology. It's amazing how far technology has come since the debut of the VCR in 1970. Now we have technologically advanced vehicles that utilize lighting, GPS, Android, and iOS to pave our way into the future. Yes, of course we are partial to all things car related so we're bringing you what's new in the car world. This year is HUGE for BMW with a friendly (not really) race with Audi to present the first car outfitted with laser headlights.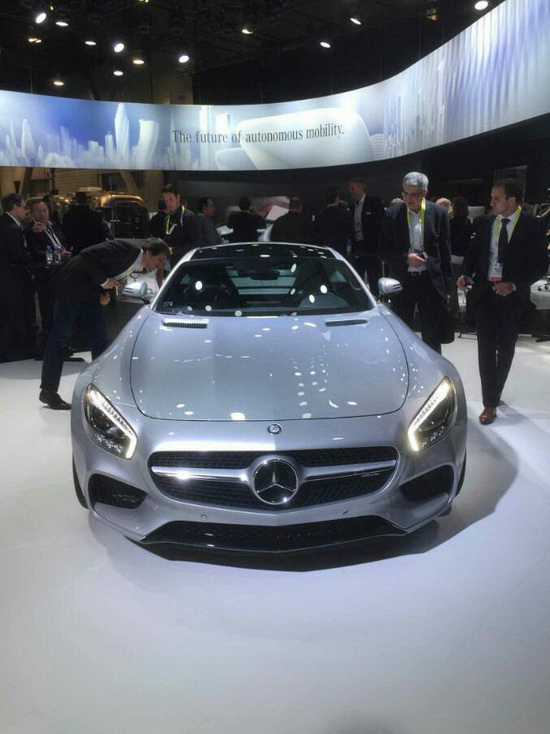 The talk of all the laser headlights came true with the i8 with the ability to light up 600 meters ahead, as well as Selective Beam and Dynamic Spot Light like you see on LED headlights. I just love the use of Selective Beam headlights since they adapt to oncoming traffic so it won't blind anyone coming towards you. I don't know about you, but I absolutely dread sitting at an intersection, unable to get away from the car across from me and their super bright, blind inducing and vomit triggering headlights. It gets worse afterwards, since I'm left with the aura of the lights in my eyes as a drive away. The Selective Beam headlights have got to be a godsend, but that's not all. The headlights actually work with your car's navigation so it can read the road ahead of you, preparing dips and bumps on the road.
Sound amazing? Now let's combine that with the Dynamic Light Spot and Night Vision which actually warns you of animals and pedestrians scurrying across the road. The laser headlights even provide some narrow clearance lighting if you're driving down a road that gets narrower as you go. The OLED (Organic LED) even produces light to be uniformly spread all around, and can even be activated separately. Gone are the days where you get some pretty inadequate lighting from incandescent bulbs — looks like LEDs and lasers are coming faster than we know it.
For those of you who could not be with us at CES this year, these pictures show you what you can be looking towards this year.