If you have a Scion FR-S, you definitely must consider getting a fog light upgrade. OEM fit LED fog lights give you a factory look, all the while staying way more affordable than the ones right off the manufacturer's assembly line. These high power LED fog lights match well with the headlights and you will notice that you can't have one without the other. The size is a very popular 3.5" that many car enthusiasts prefer, making this is very desirable set of LED fog lamps.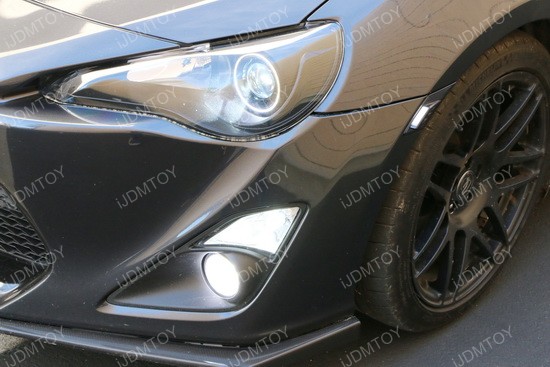 On this 2014 Scion FR-S, you can see just how well the LED fog lights complement the headlights that it's pretty obvious that you must have both! They are a great add-on that every Scion FR-S driver must have installed, since it makes the car look so much more fluid.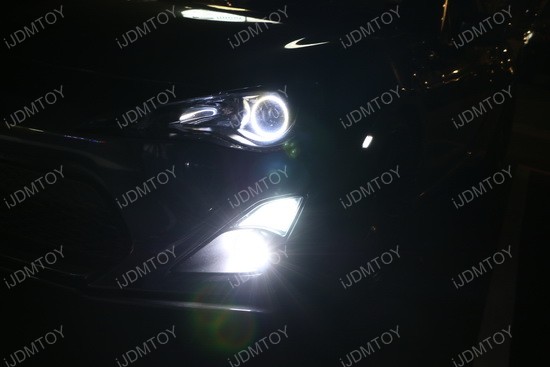 The LED halo rings light up through the fiber optics rings with CREE LED so it gives you just as much power as the halo rings from BMW. You don't even directly see the LED, but what the reflector projects out. You get the projection in a very organized, uniform blast plus a pristine cut off line. This is the sort of tech that you generally see on higher end luxury cars, so to be able to have some OEM fit LED fog lamps on a Scion FR-S really makes it stand out from other Scion FR-S on the road. These fog lamps are actually very similar to the ones you find on the BMW F10 5-series so you definitely don't see these around as something that's found on practically any car.