The Fiat is quite a head turner, with its unique design and compact stature. The car has gained some popularity in the last few years so the list of compatible aftermarket accessories that do the Fiat justice has exploded. Here is a set of Fiat 500 7443 LED bulbs that can be used as Fiat 500 LED DRL or turn signal lights. The white gives out a spread out beam of light that is quite a sight to see for yourself and everyone else on the road.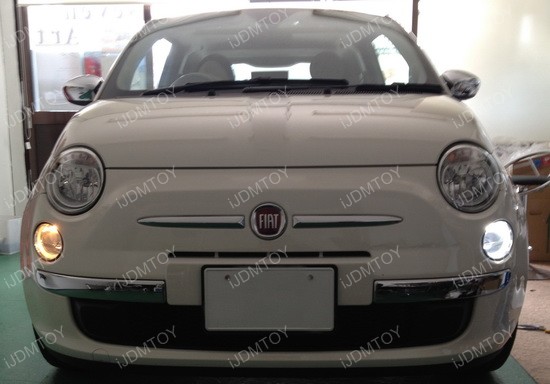 This Fiat 500 installed these LED daytime running lights and you can see that it makes a world of difference in terms of presentation and output. The LED lamps elevate the look of the car to make it look like the owner bought the expensive package, but in reality it's actually the LED bulbs that are the winners here.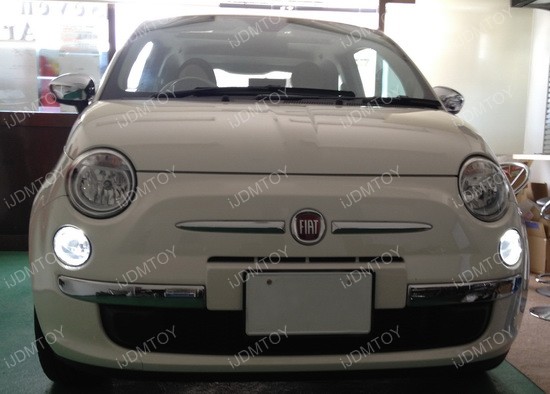 Like all LED bulbs, these CREE LED bulbs have a lifespan that may even rival the shelf life of your car. You probably never have to worry about replacing them, but instead you may need to think about your next car before you think about buying your next set of LED bulbs. When you mount the resistors, make sure to mount it to metal to prevent any damage from occurring. Get ready to wow everyone with your new LED lights.