When you think of JDM cars, one of the first cars that come up would be the Subaru BRZ or Scion FR-S. Not surprisingly, these twins have all sorts of aftermarket products that would make any car enthusiast turn green with envy. 7440 LED turn signal lights give your Subaru BRZ or Scion FR-S a different look from factory so you get a different look in absolutely no time.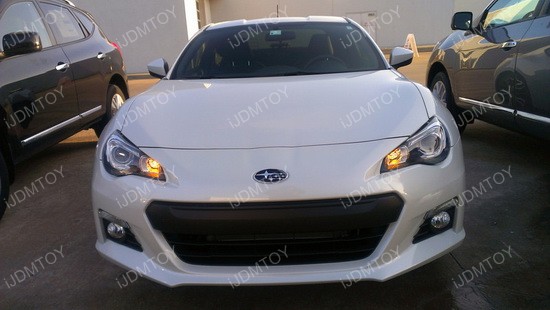 You can see how these 7440 LED turn signal lights look on this 2013 Subaru BRZ and the bright output that it provides. Notice how bright the LED turn signal lamps are during the night? There's not a lot of things worse than having dim turn signal lights because it makes the whole entire thing both ugly and dangerous at the same time. Fortunately, these LED turn signal lights are both super bright and look great so there is no hassle of worry about having dim lights.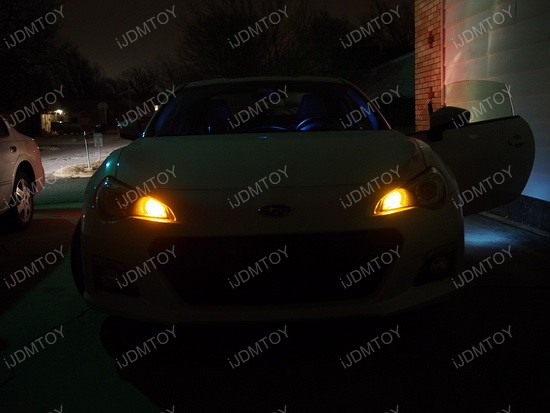 Got hyper flash? No worries. A set of load resistors will fix the problem in a jiffy. The combination of the 7440 LED turn signal lights along with all of the other mods will definitely make your Subaru BRZ a one of a kind. It's relieving to know that a simple fix could make a whole league of difference and do a huge upgrade for the vehicle. There's definitely no mistake in getting Subaru BRZ LED corner lights.