Looks like the much anticipated Mercedes LED illuminated star emblem kit is finally here! This add-on flawlessly replaces the bulb-less emblem so that you can have everyone see your car from a mile away. The three-point star emblem sits perfectly nestled into the front grille to point your way through the night. You hardly see any car out there with illuminated emblems, so to be one of the first cars on the road with an LED illuminated grille emblem is really special.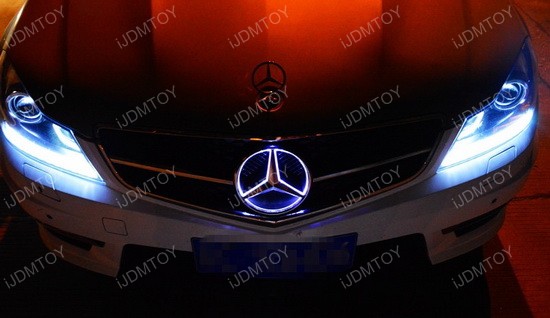 This 2014 Mercedes E350 is already super luxe, so it's completely out of this realm once you add the LED emblem for sure. This LED star is powered by a CREE LED emitter to light the entire assembly up to make you the envy on the streets. All you need to do is make sure that your Mercedes does not have the Distronic Package and you're good to go.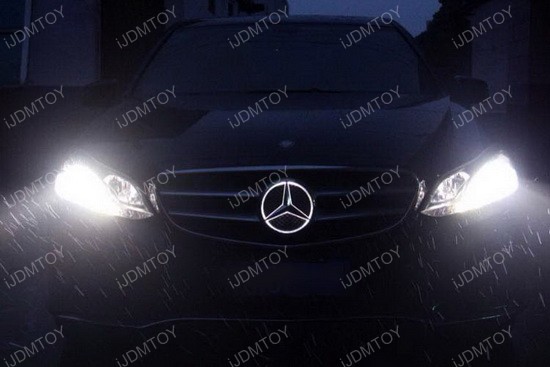 This LED illuminated star emblem kit is actually an available option on new Mercedes Benz models and costs about an arm and a leg from the factory. There's no pesky error message that you have to deal with so this LED kit is great for beginners and advanced car fans of Mercedes Benz alike. You really have to see for yourself just how spectacular this LED Mercedes Benz Star Emblem Kit and how well it fits under all of the LED Mercedes Benz Lights. The photo below shows just how badass the LED emblem looks in the rain, as a suave looking rocket piercing through the storm.