The Hyundai Genesis has exploded in popularity in the past few years and there's really no question why. It's sporty and hip, yet reliable and affordable. Best of all, there are plenty of available aftermarket options that are available for the Genesis, especially a range of LED lighting. LED daytime running lights are something that is a must when you're doing a whole lighting upgrade for the car, since that's an upgrade that will be on at all times. 2015 Genesis LED DRL is a great choice to start the car modding process.


This is a brand new 2015 Hyundai Genesis and it looks like the owner wasted no time to get a LED daytime running light upgrade. The bulbs are super bright so you will have absolutely no fear about being embarrassed over your dim lights. Not only that, you get a pair of 50W 6-Ohm load resistors to make the whole getup absolutely flawless.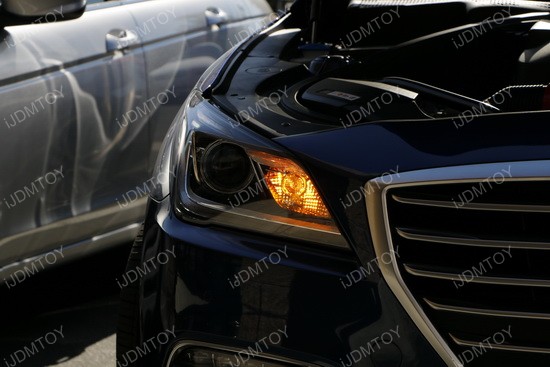 If you don't want to use these LED bulbs for daytime running lights, you can even swap them and use them for turn signal lights as well. These bulbs are extremely versatile so you get full choice on what you want to do with them. Just replace your stock bulb with these Hyundai Genesis sedan LED DRL bulbs as well as the load resistors and you are ready to go.