You'd be surprised how popular these LED daytime running lights for the Nissan Altima are. They're in such high demand that they've actually been out of stock a few times, but thankfully they've been replenished. These switchback Nissan Altima LED DRL lights give you a crisp xenon white glow and flawlessly transition to amber yellow when you need to use the turn signals. The direct fit gives you a gorgeous OEM look that will make everything thing that your car rolled out of the factory assembly line looking like that.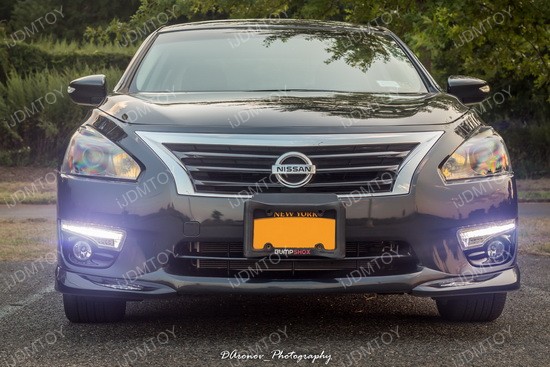 This 2013 Nissan Altima sure is showing off its new upgrades by using both the daytime running light function and the turn signal function as well. See how the turn signal and the daytime running lights switch without any effort like they're working together? Your Nissan Altima would definitely be able to do the same thing and look just as nice.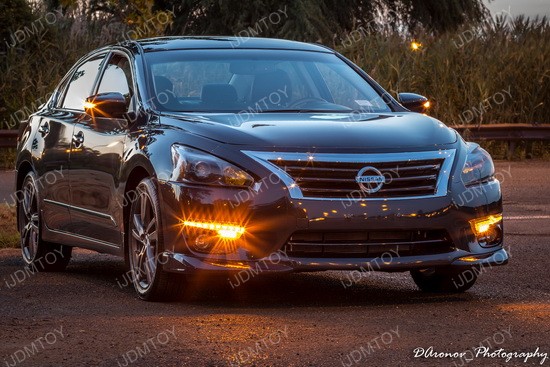 This switchback LED has built-in load resistors so there is no hyper flash problem. The last thing you'd want to worry about after all your hard work is your lights not working properly and your turn signal lights looking like they're having a seizure. This product even comes with a rubber adapter to fit all of the varying adapters in the Altima. This is to prevent any water condensation and keep your LED daytime running light set looking fresh as ever.