The ML has got to be one of the most popular luxury SUVs on the market, but did you know that you can still add a ton of upgrades to make it even better? Add a set of Mercedes OEM fit LED daytime running lights and your ML350 will look like you drove it out of the dealership like that. There's no doubt that you will get a bunch of people asking you what expensive trim or package you had to buy to get something like that. Imagine their surprise when you tell them the daytime running lights are aftermarket!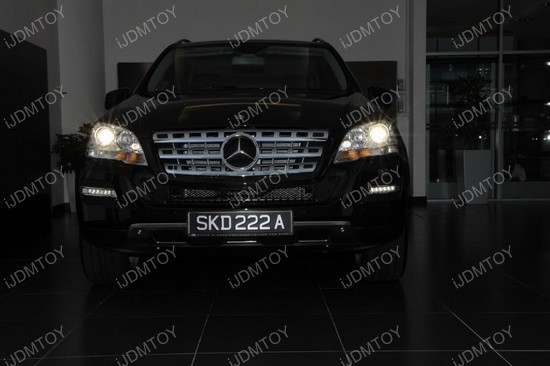 This 2010 Mercedes ML350 has these OEM fit LED DRL installed, and you can see that the lights fit flawlessly, almost as if it was always meant to be there. Daytime running lights are a great way to give your car a bit of an extra spark, especially when you drive an SUV since you sit higher than all of the other sedans and coupes on the road. The bar style of the LED DRL gives your SUV a very clean look, all without sacrificing safety so you get the best of both worlds.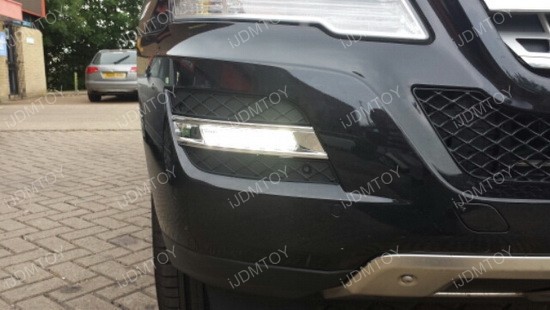 If you're wondering if these OEM style LED daytime running lights would make a difference on your ML, you can put your worries to rest because people will definitely notice. Ever sit at an intersection waiting for the green light, when you see a car across from you with some unforgettable lighting? That's exactly how it's going to be like, except you'll be on the receiving end of all the attention!