Most people neglect their accent lights and don't realize that these little LEDs make a huge difference in the overall ambiance of the car! You can install these LED bulbs in a lot of places, such as in your vanity mirror, footwell, step courtesy, under dash, and trunk area. All of these locations are places that most people forget about, but are great locations that really do a great job of upgrading the interior. In this case, these direct fit LED vanity lights are the perfect LED lights for Mercedes Benz.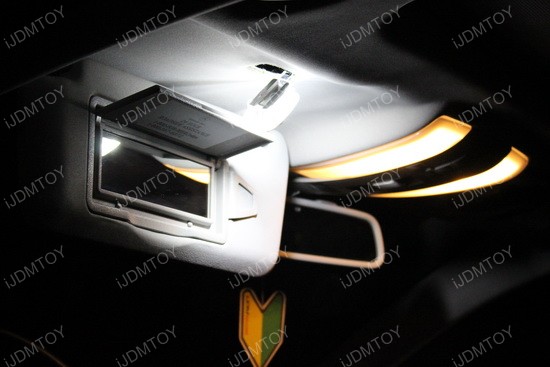 Looks like this 2012 Mercedes Benz W212 E-Class has upgraded the vanity lights into LED! Vanity lights are like the hidden secret in cars because they only work when you use the mirror. You can compare the side by side of the new LED vanity lights with the stock halogen dome lights and see the huge difference that LED lights make for a car. Imagine how amazing this Mercedes' interior would look if it was all decked out in LED lights.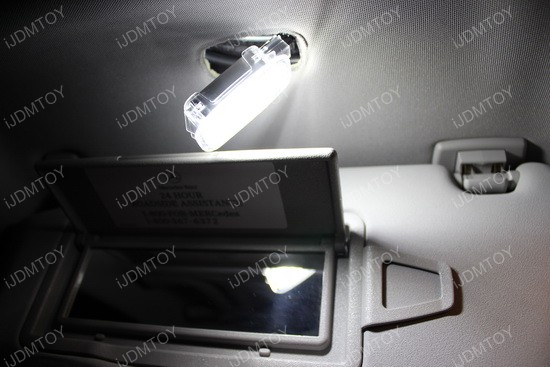 Direct fit LED vanity lamps are extremely simple to install and make a world of difference to the overall appearance of the car. Because of their appearance and their long lifespan, they may even last longer than the car you are driving!