This set of direct fit LED daytime running lights for the Ford F150 Raptor fit perfectly into the opening in the lower bumper to give your truck a taste of the futuristic look. The LED assembly is a direct replacement so the Ford Raptor can get a more OEM style upgrade. People stopping next to you on the street would never guess that this an aftermarket add-on and not something that rolled out of the factory.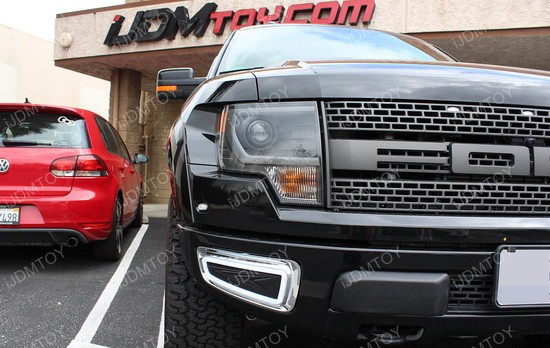 This is a 2013 Ford F150 Raptor with this sick set of Raptor LED daytime running lights and you can just see how smooth and continuous the output is. This look is actually one of the hottest new technological flurries in the car industry today that you can see on the new Audi A4 or Q5 as an OEM LED DRL. There's no drilling or other modification required so it makes this LED assembly a huge step up from all the other aftermarket kits.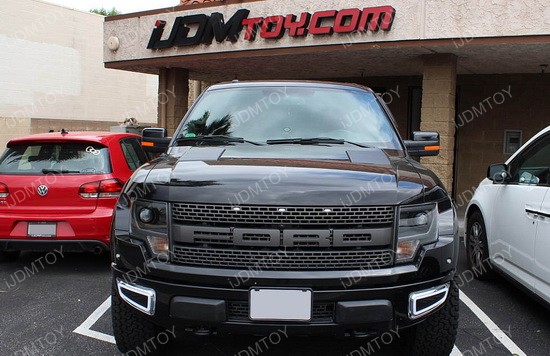 The uniform glow helps to hide each individual LED inside so that there is just one continuous output for a smooth OEM Fit LED Daytime Running Light look and result. This would make any Ford F150 Raptor rush to get the the Raptor LED lights and if they didn't have a Ford Raptor, they would probably buy one just so they can have these bomb ass lights.