Don't forget about your reverse lights! Reverse lights are extremely important for every car, and not just because they are legally required! The last thing you want to do with your brand new, shiny car is back right into a dumpster right in the middle of the night! Not only does that severely damage your rear bumper, but it damages your ego as well. Fortunately, a set of PH16W BMW LED reverse lights solves the problem in a jiffy.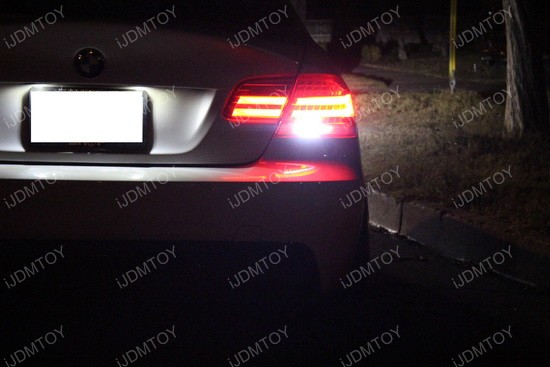 This 2012 BMW 335i has this sweet set of LED reverse lights and the white output is super bright and very satisfying! Many LED bulbs are polar sensitive, and plenty of car novices aren't aware that they may have to flip the bulb 180 degrees for it to light up. This 3 Series LED backup light is not polar sensitive with an error free design, so you only have to insert the LED bulb into the socket one time and you don't have to worry about any error messages on the dashboard.
If you have the new 2014-up BMW F32 4 series, this set of LED reverse lights can also fit your brand new car as well!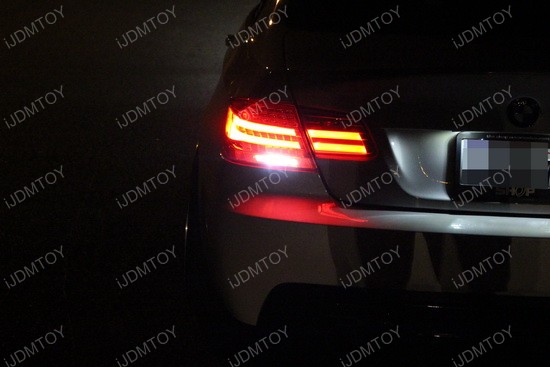 Don't skimp out on your reverse lights! Super bright LED reverse lights are a must-have for every car and if you've got a nice luxury vehicle like BMW, you will definitely need the 4 Series LED backup lights to complete the package.