It's extremely important to have adequate visibility during night driving, especially when backing the car up. These 921 LED bulbs for backup are
specially designed for reverse light purposes or parking city lights. The CREE high power T10 LED bulb has 3 pieces of 5W high powered CREE
emitters in the front with a optical projector so that makes the output extremely bright.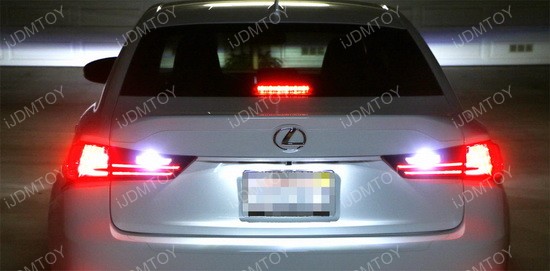 You can see these 921 reverse lights in action on this 2014 Lexus IS350 with extremely bright results. These xenon white LED reverse lights
combined with the brilliant red taillights are extremely eye catching and match very well with the fiber optic strip as well. The LED backup lights
match very well with the exterior of the Lexus IS350 and would be very compatible on other cars as well.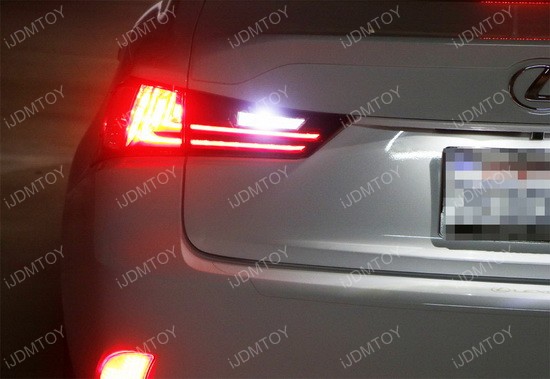 This T10 LED backup reverse light bulb replaces the stock 2825 168 194 W5W bulbs for parking lights and 912 921 920 bulbs for backup reverse
lights. Once you find out if your vehicle is compatible with these T10 LED bulbs, the next part is deciding where you want to install them!