This product comes with special adapters so that it is compatible with any car that can use the LED Fog Light with H11 bulbs, making the compatibility list even larger. You can see that the LED halo rings give the car a little bit more of a unique look as opposed to the standard fog lights. This makes it perfect for the person who likes to think outside of the box but doesn't want anything too crazy. You can even see the quality of the glass projector and the smooth, clean look.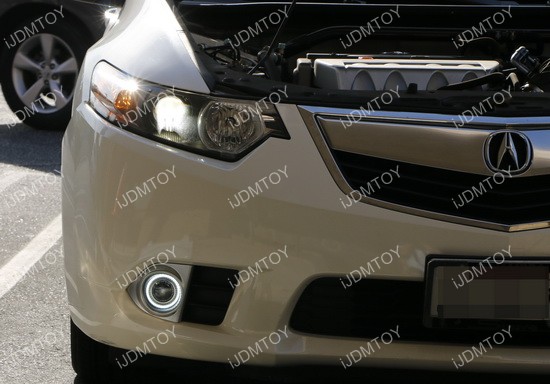 You can see these fog lights in action on this 2011 Acura TSX and the stock incandescent fog lamps replaced by these LED angel eye fog lamps for a whole new look. At first, it may not seem it would make a huge difference, but once you install them, you will see that it does make a world of difference. The halo rings are a fresh look to the factory version and definitely makes a stock car stand out really well. If you took a factory car and added a few classy additions, it throws it into a whole other league.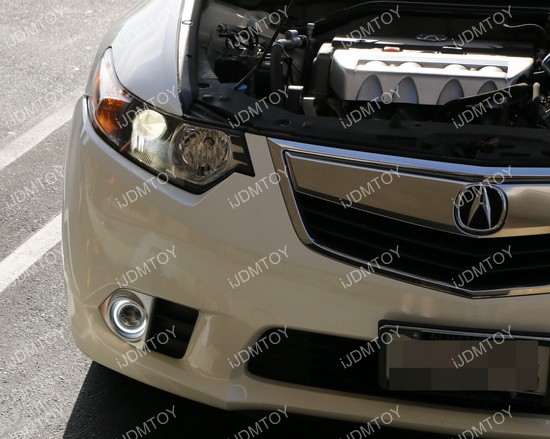 If you wanted to do a lighting mod that was a little bit bigger than the usual plug and play bulb swap, but wasn't sure which one was appropriate, then these LED halo ring fog lights are a great choice because it's an easy challenge with rewarding results. The warm glow of the LED angel eyes aren't obtrusive like an intense mod, but is just enough for the perfect look.