Here's my second stop – the Chrysler FIAT Booth, where I saw this 2012 FIAT 500 and its phenomenal LED Daytime Lights. At first, I was quite surprised with the shining look of this vehicle, but then I realized this was one very good and interesting application of LED Driving Lights. The Ultra-slim Design fits like a glove and is a great match to the whole modern look of the car. In one word – perfect!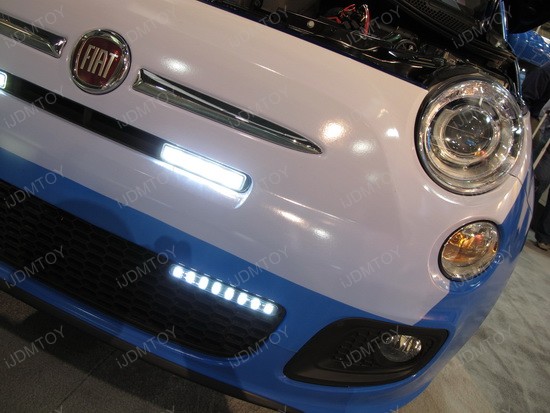 Actually, this trendy accessory is known as Brabus Style LED DRL, named after the famous Mercedes-Benz Tuner. With having this awesome kit installed in between the front grill, this tiny 2012 FIAT 500 looks far more better and classy – just like its bigger German brothers. This Xenon White LED add-on makes the whole car look lower and wider and what's more – this quality product has really powerful output and it was no match to the flashing cameras of all those photographers. Their flashes were nothing more than pathetic – that LED was the real deal!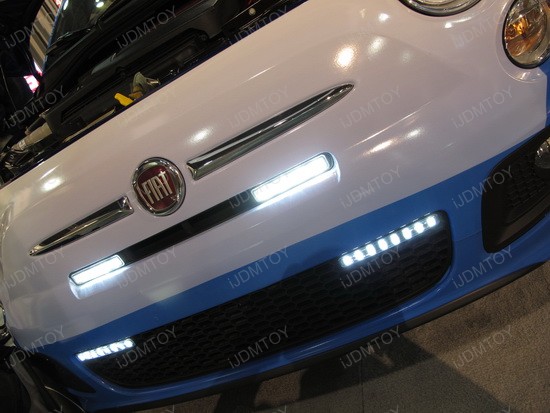 If you think that these guys at the Chrysler FIAT Booth made an impression with such a fancy product, then you might consider taking a look at JDM Toy online store for Brabus Style LED Daytime Lights. Their incredible product has the same look you see on this 2012 FIAT 500 – very worth the money High Power 5-Light LED DRL, that could be literally used as fog lights – excellent quality at low price! And the coolest thing is that JDM's kit is universal fit and easily mounted for any cars, SUVs or trucks in between the bumper grill, or below bumper.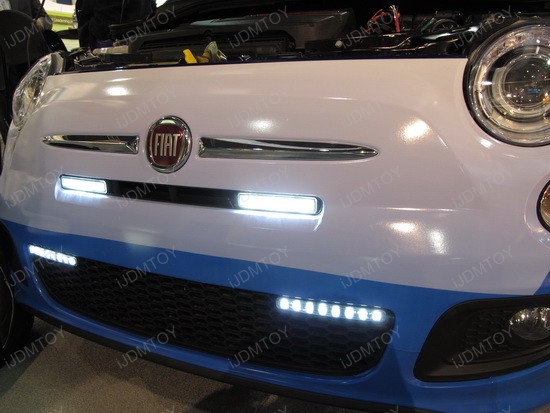 When I asked the fellows at the Booth who came up with the idea of installing Brabus Style LED Daytime Lights on the 2012 FIAT 500, they couldn't tell me, but I had a hunch that they might had visited JDM Toy store for high quality LED accessories.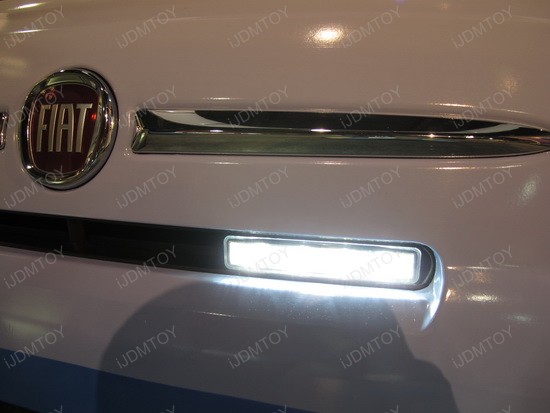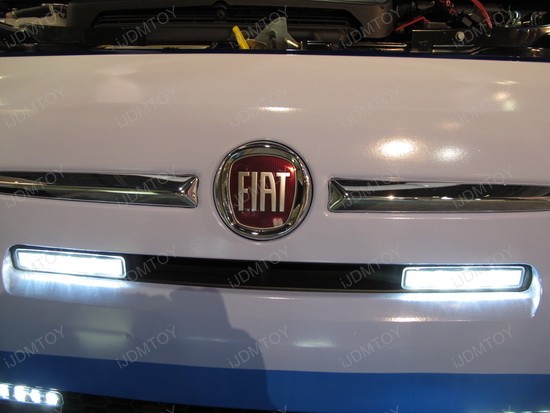 Brought to you by iJDMTOY.com, the expert for your Car LED. Follow us on Facebook for exclusive promo codes.