Tag: 2011 BMW 328i
by iJDMTOY on Dec.07, 2011, under LED & HID News and Updates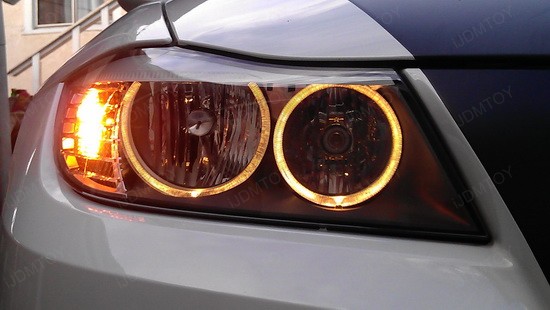 The owner of this 2011 BMW 328i was determined to continue his visual tuning project and made a very good choice going with the E90 Angel Eyes and clear turn signals from iJDMTOY. These must have upgrades replaced the standard halogen bulbs, which had more of a yellow tint rather than a pure white light. The difference was especially noticeable and as you can see from the pictures, the car looks far better than before.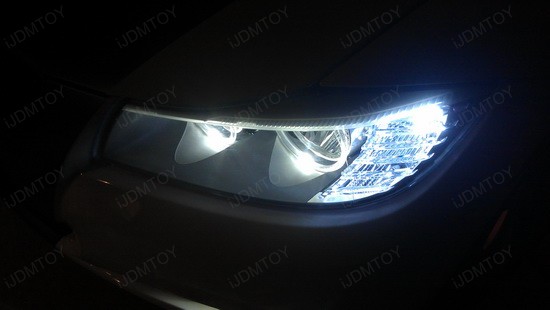 These high power 6W LED bulbs are super bright and the BMW Angel Eyes are very well visible no matter daytime or night time. Thanks to the high quality CREE LED technology, each bulb is extremely power efficient and emits 7000K Xenon White color light, which perfectly matches the HID headlights. Trust me, if you have already got HID headlights, or have upgraded to HID or Xenon bulbs, then this is the perfect accessory for your car.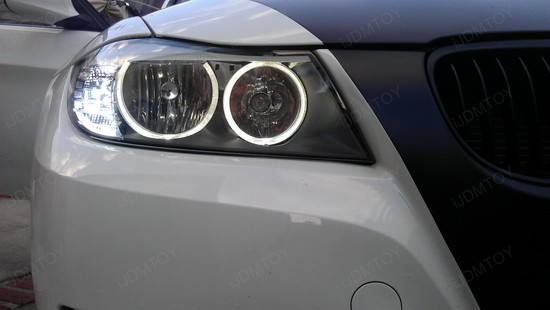 If you want to give your bimmer a fresh new look, try with the fancy LED E90 Angel Eyes. These Super Bright LED bulbs produce a powerful crisp white light, which looks just amazing. They fit directly into your existing bulb holder, so there is no modification or cutting of wires required – just 'plug and play'. And you don't have to worry whether an OBC error will pop up on the dashboard, because these quality bulbs from iJDMTOY have built-in CAN-bus controller.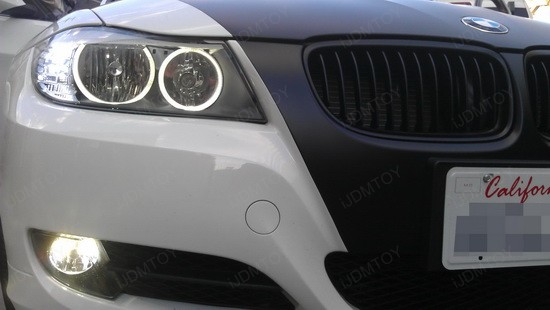 Leaving that 2011 E90 LCI with the OEM dull yellowish halogen bulbs was unacceptable to the owner and after installing the super white LED E90 Angel Eyes, everything went better than expected. As a matter of fact, this fellow got the HID look without paying the price of an actual HID Angel Eyes kit. You can treat your bimmer the same way, save some money and take it up to the next level with E90 Angel Eyes from iJDMTOY, too.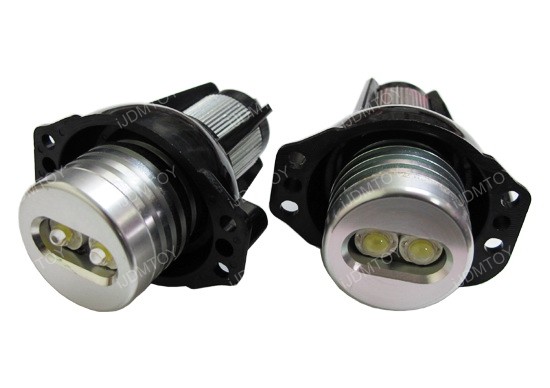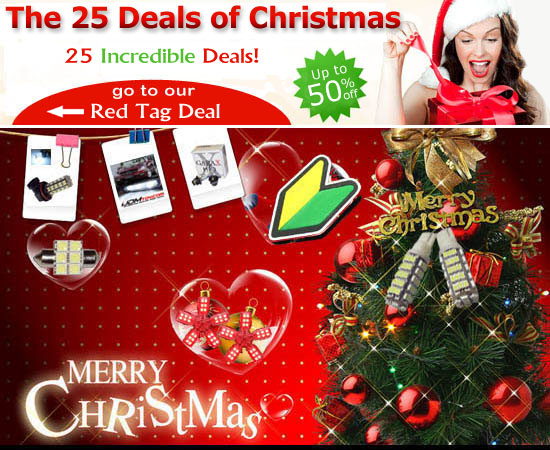 Brought to you by iJDMTOY.com, the expert for your Car LED. The 25 deals of Christmas is coming soon, follow us on Facebook for exclusive promo codes.
Leave a Comment
:2011 BMW 328i, bmw angel eyes, Car LED, christmas sale, E90 Angel Eyes, high power led
more...
by iJDMTOY on Sep.26, 2011, under LED & HID News and Updates
We are happy to present you another great product for wider range of automobiles and for this we replaced the front turn signals of a 2011 BMW 328i with the Error free PY24W LED Bulbs. Yes, the result is more than good and we will prove it! Check out the images.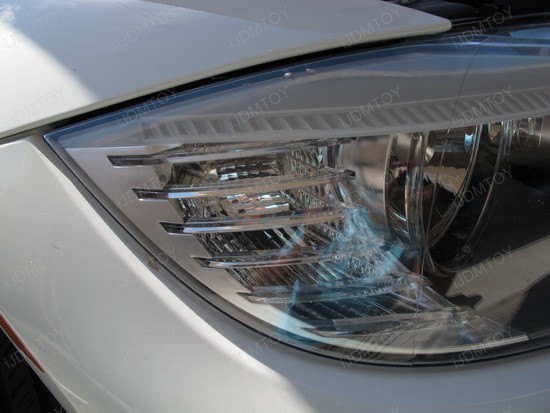 If you are annoyed at the factory amber colored bulbs that give your clear corner lenses the ugly yellow "Egg-Yolk" look, then this is the cure for you. For easier installation we suggest you to remove the plastic piece inside the wheelbase and this should make the installation process simpler. Actually installing these babes will not take you more than an hour.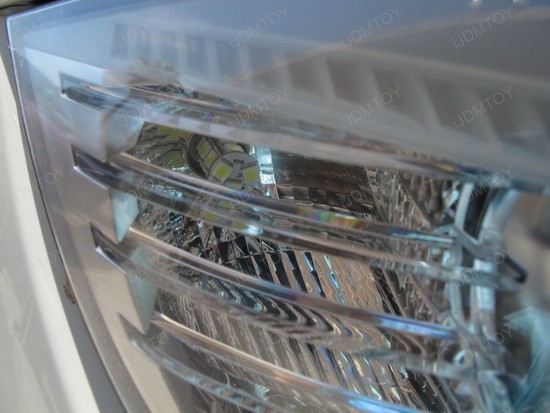 Each super bright Error Free No Resistor Required PY24W LED Bulb contains 18 pieces Beautiful High Quality 3-Cell 5050 SMD which are three times brighter than stock filament bulbs. And what's more? We offer these bulbs in Xenon White and Amber Yellow in case you like the amber color! But that's not everything – your car will never show an error message when you install these turn signals PY24W Bulbs, because of the built-in CAN-bus controller.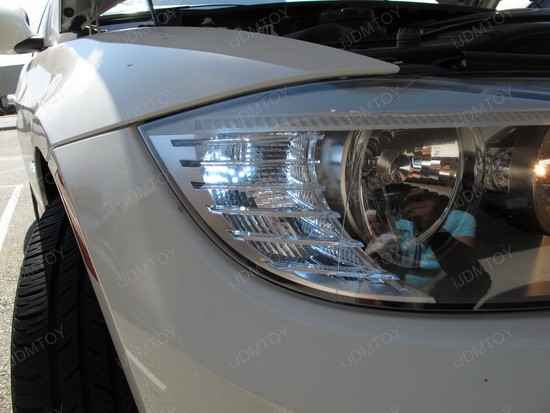 As we said earlier ?this great product fits wider range of automobiles ?BMW E90 3 Series, X3, some X5, X6, Latest 5 Series, AUDI A4, Q5, some Mercedes-Benz and Land Rover models, but for complete compatibility list, please check out our product page.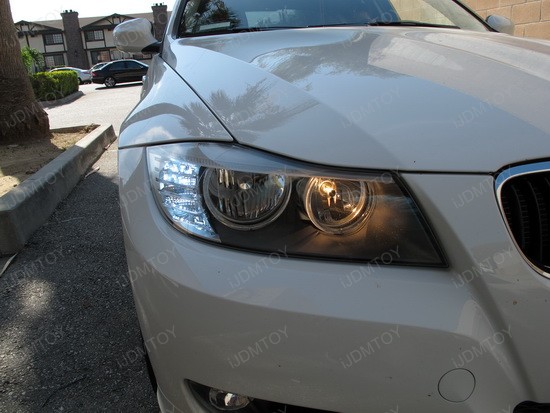 Your Bimmer deserves a unique look that you and your friends will notice every time you look at your car. Why being stock when this product is a smart investment if you want to get your BMW a new sleek and modern look. This pair of PY24W Bulbs will easily replace your BMW E90 3 Series stock turn signal bulbs at a very affordable price!
Brought to you by iJDMTOY.com, the expert for your Car LED Lights. Follow us on Facebook for exclusive promo codes.
Leave a Comment
:2011 BMW 328i, AUDI A4, BMW E90 3 Series, Error Free, Mercedes Benz, PY24W Bulbs, PY24W LED, SMD
more...
Visit our friends!
A few highly recommended friends...
Archives
All entries, chronologically...