Tag: 906
by iJDMTOY on Jun.06, 2012, under LED & HID News and Updates
2006 Infiniti FX35 is a great vehicle when it comes to style, handling, and performance but it looks stunning with a pair of super bright CREE LED backup lights. Just check out the pictures of 2006 Infiniti FX35 with CREE backup lights and see for yourself that 'how bright these CREE LED backup are'. These lights are so bright that you will feel that you have installed two backup reverse lights instead on one.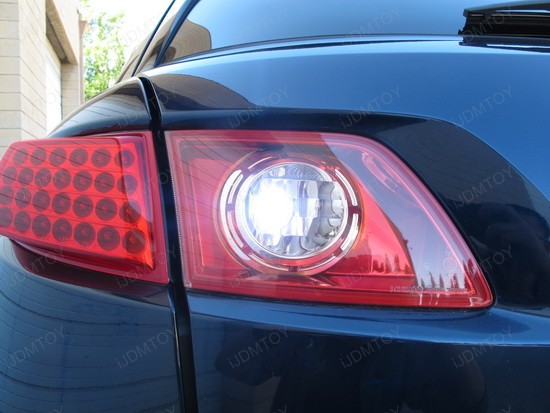 With these extremely bright CREE LED backup reverse lights the days of old school dull yellow stock reverse lights are long gone. These CREE backup reverse lights enhance the overall look of your 2006 Infiniti FX35 and it is the right kind of upgrade for your car if you want to get noticed. Equipped with 3x optical projector, these LED reverse lights are good enough to provide bright shining light to your entire garage.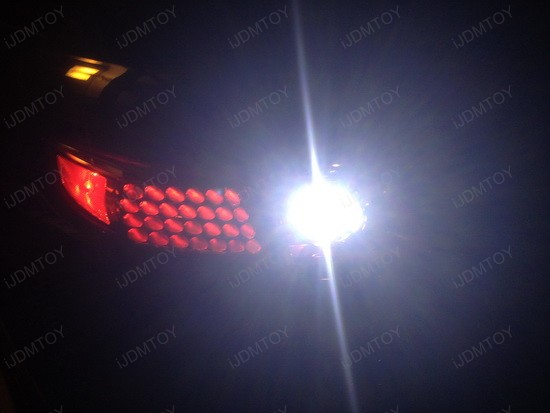 These CREE backup lights are compatible with almost any vehicle and provide easy replacement to 168, 194, 912, 921, 906 and many more stock lights. The extremely bright and powerful LED backup light is the real deal at such a low price. The installation process is very simple as you do not have to do any kind of wiring work for installing these reverse lights. As these lights work on plug and play method all you need to do is just replace them with your existing lights. You can also contact iJDMTOY professionals if you need technical assistance. However, trust me; if you know how to replace an electric bulb then installing these CREE LED backup reverse lights will be a piece of cake for you.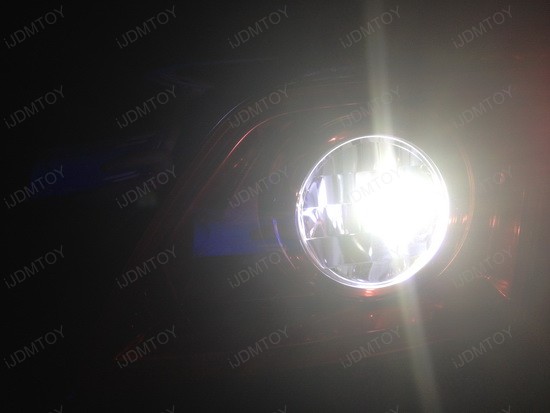 These CREE backup lights are energy efficient and consume comparatively less amount of fuel than other stock reverse lights. Using these lights is a great way to show that you care for your environment. These CREE LED backup reverse lights are made using good quality materials and are designed to last longer than any other aftermarket backup reverse lights.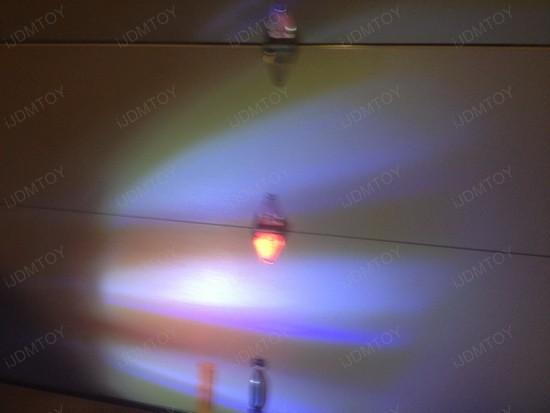 If you want to impress your friends then do it by flashing these bright white CREE LED backup lights and be the centre of attraction. If you want your car to look the best then stop spending money on buying extremely expensive upgrades. Just visit iJDMTOY.com for lots of amazing low priced deals on upgrades.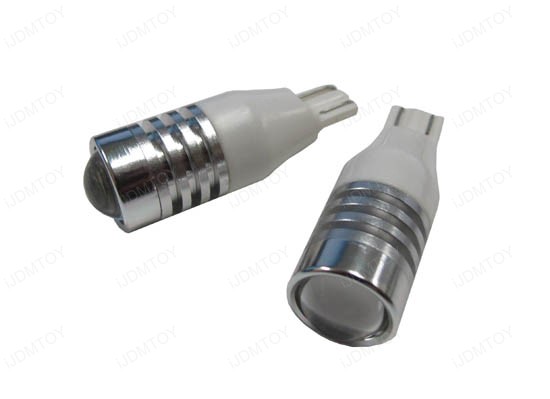 Brought to you by iJDMTOY.com, the expert for your Car LED. Follow us on Facebook for exclusive promo codes.
Leave a Comment
:904, 906, 912, 921, backup reverse lights, CREE backup lights, CREE LED Backup, CREE LED flashlights, high power led, Infiniti FX35 backup lights, LED backup lights, T15 LED bulbs, white backup lights
more...
by iJDMTOY on Sep.27, 2011, under LED & HID News and Updates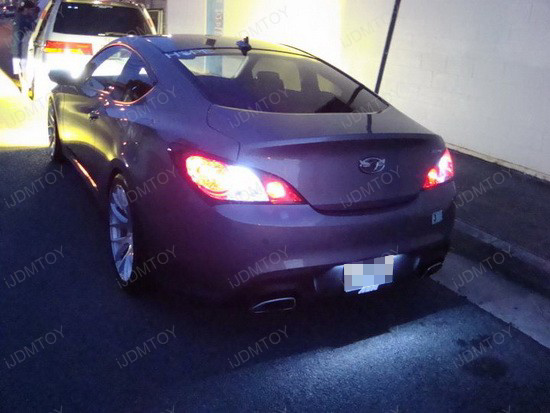 Have you ever thought of switching the backup lights of your Hyundai Genesis Coupe to LED? Let me introduce you this great product? These bulbs come in a pair – two 1.5W High Power T15 LED bulbs with projector lens. Because of the projection lenses these little bad boys will light up far brighter than the stock backup lights. This is what you need to light up? The night behind your rear-wheel drive sports coupe.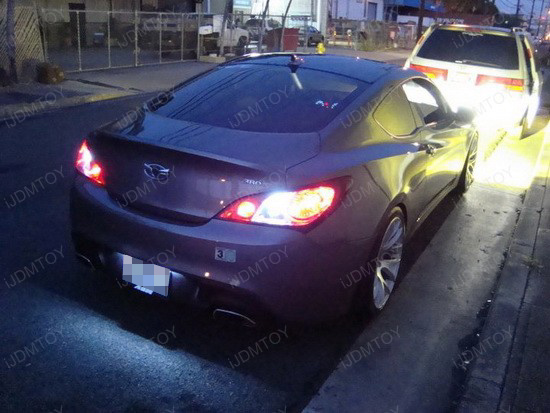 Installation is easy? All you have to do is just simply replace your stock bulbs with these LED bulbs. In case the bulb won't light up, simply turn it at 180 degrees and plug in again. If you are worried for the fitment, please note that one High Power LED bulb has length of 1.80 inches and diameter of 0.58 inches. With these dimensions it should fit most 912, 921 or 906 housings for backup reverse lights, but you may want to check fitment before purchase. You may also visit Osram Sylvania Lamp Replacement Guide to find out the bulb part # you need.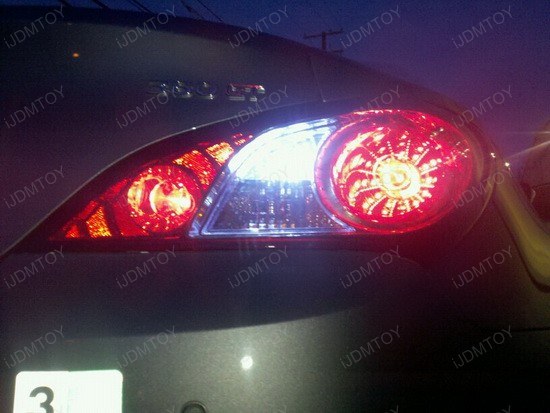 Once installed, all you have to do is to drive backwards with confidence. A customer bought a pair of these and he said it is so bright at night time that you can literally see a circular projected lighting on the back wall! This is what you get with this kind of High Power 921 LED bulbs in Xenon White.
Let's face it? Driving backwards at night is a lot easier and safer when the road is well illuminated. Do you know that Hyundai USA acting President and CEO John Krafcik has described the Genesis Coupe as being designed "…to deliver a driving experience that challenges cars like the Infiniti G37"? Well, go beyond this and illuminate your Hyundai Genesis Coupe, get more brightness and wider range of output with these High Power 921 LED backup lights.
Brought to you by iJDMTOY.com, the expert for your Car LED Lights. Follow us on Facebook for exclusive promo codes.
Leave a Comment
:168, 194, 906, 912, 921, backup reverse lights, High Power 921 LED, Hyundai Genesis Coupe, LED backup lights, T15 Wedge Light LED
more...
Visit our friends!
A few highly recommended friends...
Archives
All entries, chronologically...