On the tail lights of many European vehicles, the reverse light bulb is very small and is a tiny slit of clear lens surrounded by a sea of red. Many European vehicles follow this style of light and it's only natural that the 2010 Mercedes-Benz E350 Coupe would also have this style. Aesthetically, this is very ideal as it is subtle and maintains the overall red appearance of the tail lights, but since the housing is so small, the light output is dim. This is why a high powered LED bulb would be ideal for these types of housings.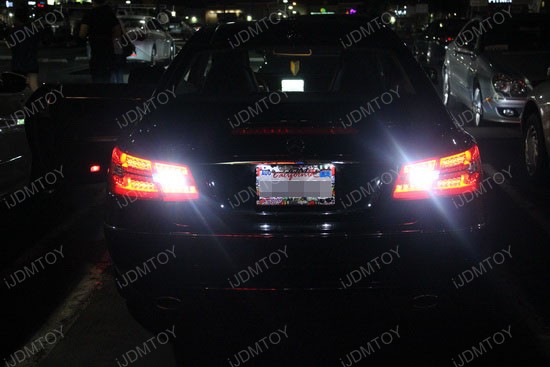 These Mercedes E350 LED reverse lights are rated at 25w and produce approximately 500 lumen for superior visibility. Each T15 (921) bulb uses five CREE XP-E R4 LED diodes; four on the side and one on top with a 3x optical lens for projection purposes. Thanks to its design, it is able to provide a 360 degree shine coverage of light while producing light projection making this ideal for this small housing. Larger housings may benefit from a flood type light, but these small reverse light housings do not need that. However, having all that power in a small housing that focuses the light creates an intense shine.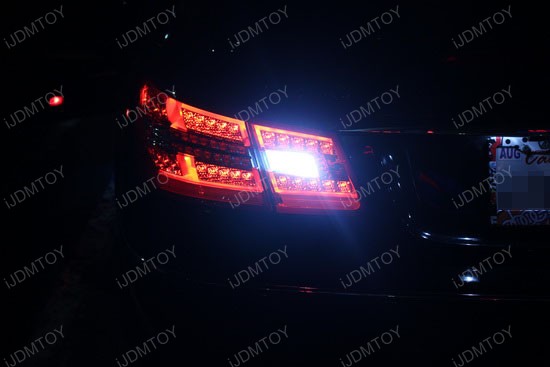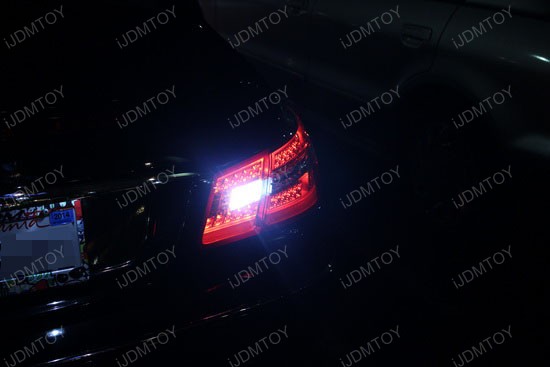 In addition to its bright light output, these LED bulbs are error free for most of the Mercedes-Benz vehicles available. These error free 921 LED for Mercedes are easy to install and requires no wiring to work; simply swap your factory bulb with these and you're done. These 25W CREE LED bulbs are completely error free on the newer E-Class, M-Class, CLS-Class models and alike for the reverse back up lights.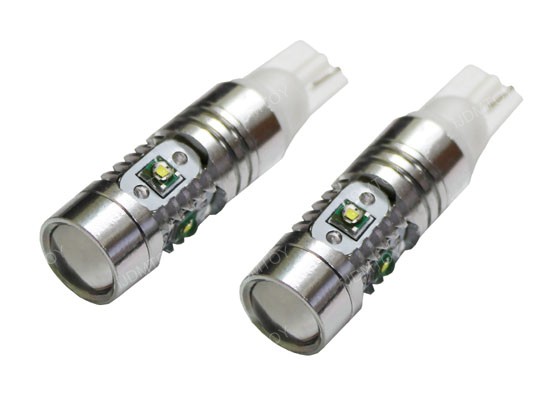 Brought to you by iJDMTOY.com, the expert for your Car LED. Follow us on Facebook for exclusive promo codes.