Check out this 2008 Acura TL – a very nice styling change was achieved with the awesome Acura TL DRL and the ultra blue LED interior lights. Beauty is subjective, but for what it's worth, I think this Acura TL is a great looking car. Granted, most models look tragically similar, but I bet you'll never mistake this midsize entry-level luxury sport sedan with anything else in traffic.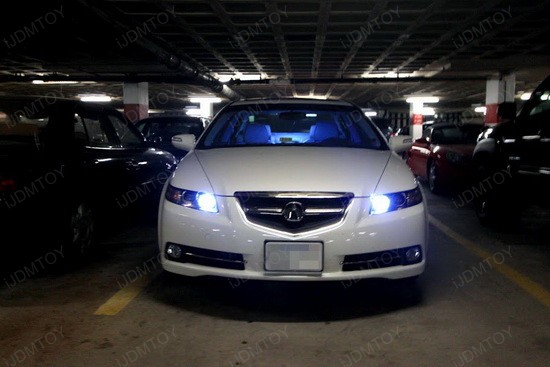 Of course what you see is what you get – super bright 9005 68-SMD LED bulbs that fully light up the daytime running lights, but here we have a small and essential Error Free DRL controllers, that are hidden under the hood. Thanks to these advanced controllers, 2007-2008 Acura TL or TL Type-S owners will get see no more the error message on dashboard. If you want to get rid of your ugly 'amber' colored running lights, then these are a must have!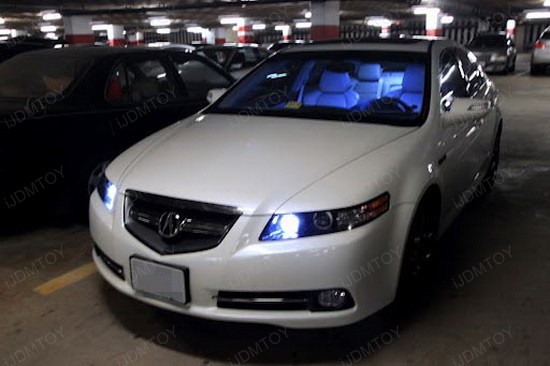 Installation is very simple, even for people with very little car experience. These LED bulbs are plug and play, which means they are direct replacements for the OEM 55W 9005 (aka HB3) halogen bulbs, used for fog lights or daytime running lights. But first things first: make sure the car is off, then locate and remove both left and right stock daytime running light bulbs and harness. Next, connect the passenger side with the special decoder and install the relay on the driver side with both Acura 9005 DRL LED bulbs. Be very careful to make sure once the new LED DRL is in the spot inside the headlight casing to not try and force it to turn into place because the plastic pieces can and will snap if its not perfectly set. Easy as a pie, huh?
The 2008 Acura TL is a marvelous combination of machinery, imagination and execution by itself, but with the new designed Acura TL DRL decoders, you can upgrade your DRL with LED bulbs, that are very noticeable even under the sun! So, treat your car as it deserves and check out the iJDMTOY's store.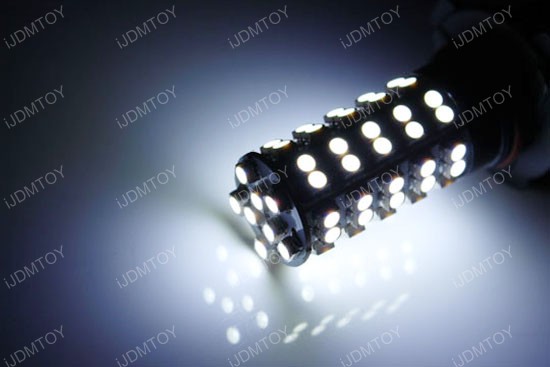 Brought to you by iJDMTOY.com, the expert for your Car LED. Follow us on Facebook for exclusive promo codes.