We have a new product called the SpiderLite LED bulbs that can be used for tail lights, brake lights, or stop lights. These LED bulbs have expandable arms that open up with 24 SMD LED lights.
The unique 3-arm LED bulb will not only provide a bright light but will look very different than conventional tail light bulbs.
In the picture below, a customer from Australia installed the 3-arm 24-SMD SpiderLite Red LED bulbs on his Accord-Euro, which is like an Acura TSX in the United States.
This SpiderLite LED bulb fits 1157 bulbs, 3156 bulbs, 3157 bulbs, 7440 bulbs, and 7443 bulbs.
Most cars don't have this look in the United States.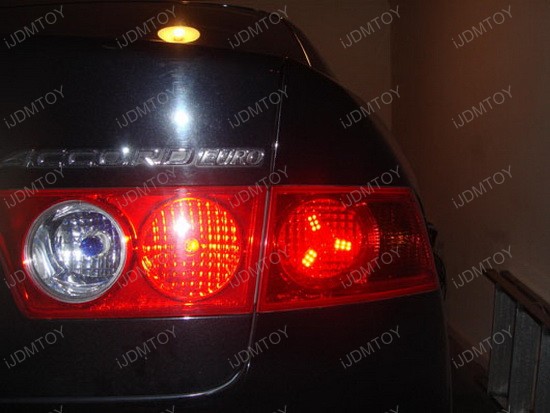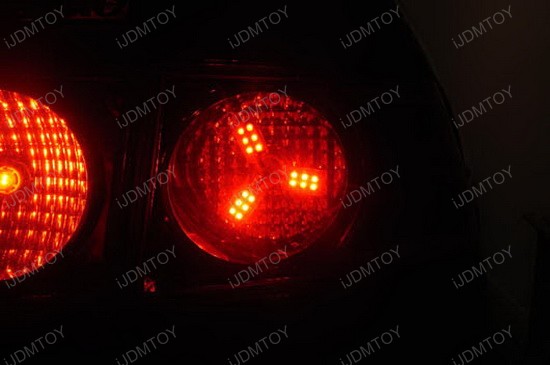 Featured product: 3-Arm 24 SMD LED SpiderLite 7440 7443 3156 3157 1157 LED Break Light Tail Lights Bulbs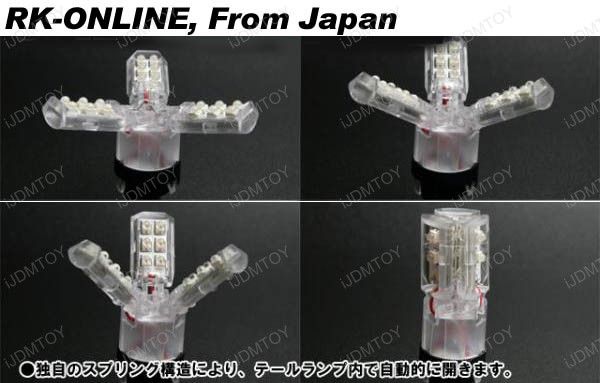 For more product pictures, please visit our Pictures and Video Gallery.
You can also find useful information on iJDMTOY Tech Support, Installation and DIY Guides as well.
Brought to you by iJDMTOY.com, the one stop store for all your Super Bright LED Car Light needs.