Introducing our direct fit LED lights for Acura TSX interior lights. This direct fit lighting package includes custom car interior lights tested on 2004 – 2010 Acura TSX cars to include the greatest lighting for Acura TSX interior. The interior of most cars has room for only one bulb per housing. We have found a way to maximize lighting inside the car by fitting custom LED lights. The original bulbs for Acura TSX map lights and dome light can be replaced with direct fit LED to increase maximum lighting output.
The custom lights for Acura TSX upgrade the rear dome light and front map lights to emit the best lighting output. The LED map lights and LED dome lights are universal fit for 2004 – 2010 Acura TSX. The stock bulbs are DE3022. We transform DE3022 bulbs to custom LED lights using surface-mounted LED to benefit from LED lights.
The LED interior kit includes a pair of LED map lights, one LED dome light, and a pair of LED interior door lights. Pictures of LED car lights for an Acura TSX are shown below. The custom LED lights are also pictured below that.
The custom interior LED lights are also compatible with:
2003 and up Honda Accord sedan and coupe
2006 and up Honda Civic
2002 – 2006 Acura RSX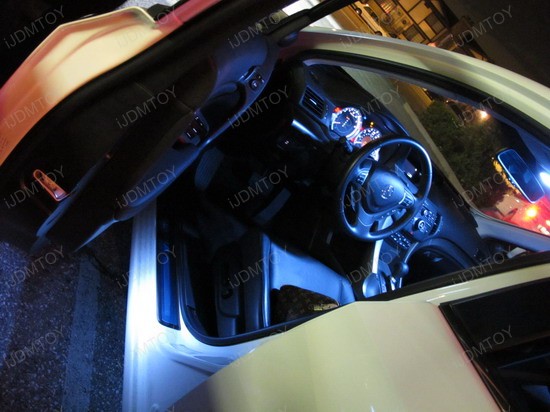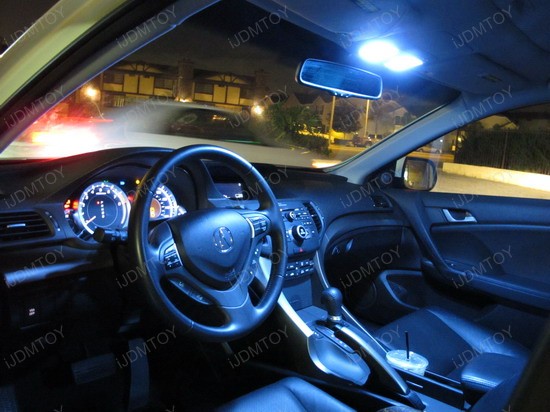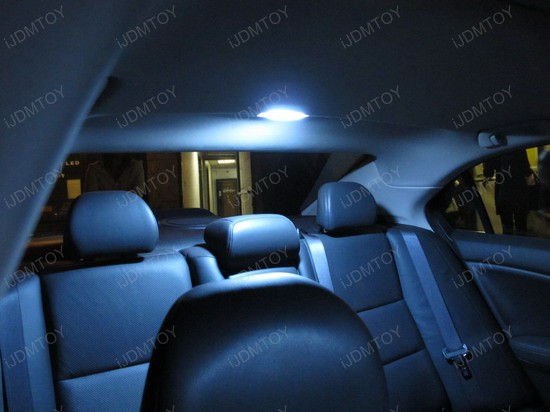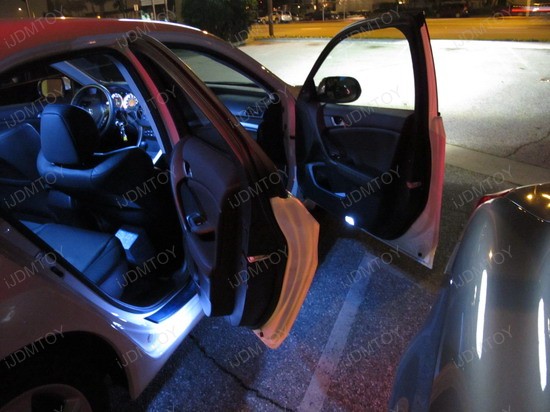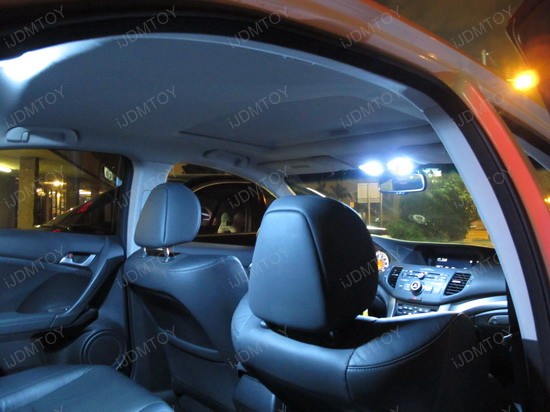 Custom LED interior lights for 2004 – 2010 Acura TSX
(custom SMD LED map lights, custom SMD LED dome light, and 5050 5-SMD LED door lights)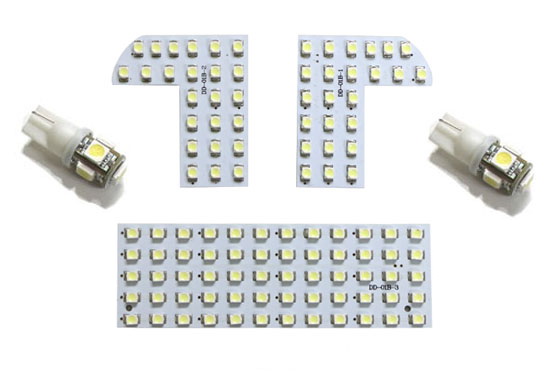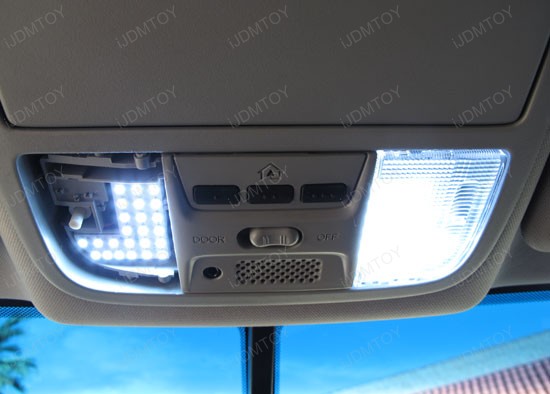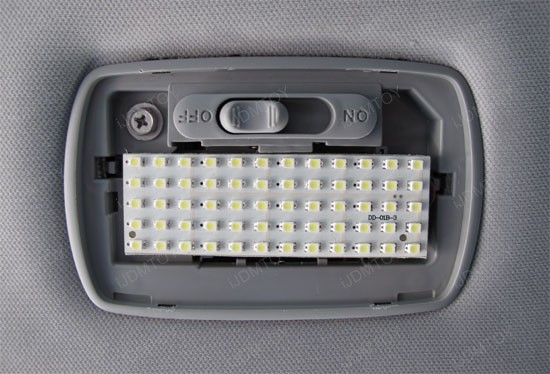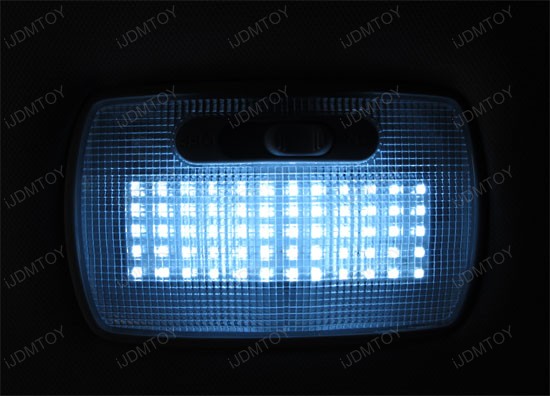 We hope you enjoy this product.
For other customer pictures, please visit our Pictures and Video Gallery.
There is also find useful information on iJDMTOY Tech Support, Installation and DIY Guides for DIY projects and tips on how to install.
Brought to you by iJDMTOY.com, the one stop store for all your Super Bright LED Car Light needs.