Daytime running lights offer a new look to the 2009 Acura TSX. Not only does it provide excellent lighting, the 9005 LED bulbs will provide a sleeker look. Xenon white LED bulbs offer a distinctive pure white appearance that most vehicles do not own. Owning a pair of 9005 LED bulbs is just one of the many necessities any car should have.
Sufficient lighting provides vision and vision provides safety. Even during the day, drivers will find themselves lacking vision. But with the help of Daytime running lights, drivers can drive confidently with full vision. Aren't you tired of the amber colored stock bulbs? Xenon white creates a completely new atmosphere to the car and driver. The distinctive pure white appearance is sleek and stylish. LED technology behind the 9005 LED bulbs creates a brighter and wider lighting effect. Most importantly, it is brighter than regular stock Daytime running lights. That extra lighting can make a huge difference in safety and performance.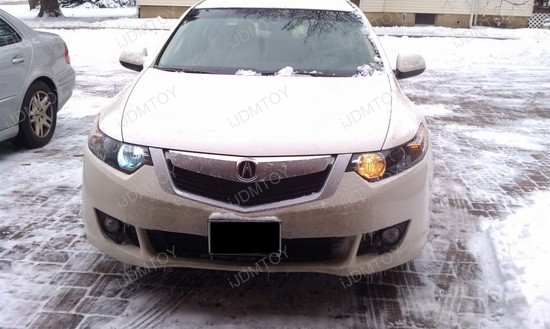 LED bulbs consume less energy than regular filament bulbs which is perfect since they'll be turned on all day. LED bulbs also last much longer than regular bulbs. In a long term investment, LED bulbs will save drivers money and time.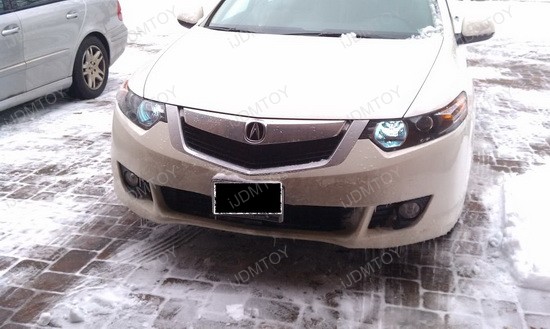 Stay updated to the latest automotive lighting technology. The change starts now. Treat your car nice with a new pair of Daytime running lights that actually provides usefulness. Daytime running lights will look stylish during the day and night. Daytime running lights acts as a great complement to HID and halogen light bulbs. The bright effect of LED will match perfectly to your headlights.
A very satisfied customer shoot this video. Check it out and you'll fall in love with the lights!
Brought to you by www.iJDMTOY.com, the one and only one automotive accessories store for all your Car LED Lights. Follow us on Facebook for exclusive promo codes.