Tag: audi led strips
by iJDMTOY on Oct.14, 2011, under LED & HID News and Updates
Everybody knows the famous Audi LED Strips, but check out this 2008 Lexus RX350 with one of our products installed. It seems the owner of the vehicle likes the fresh new European LED daytime running lights (DRL) look and here's what he did – he came to us and we packed his ride with Super Bright 21-SMD Flexible LED strips shine on the edge.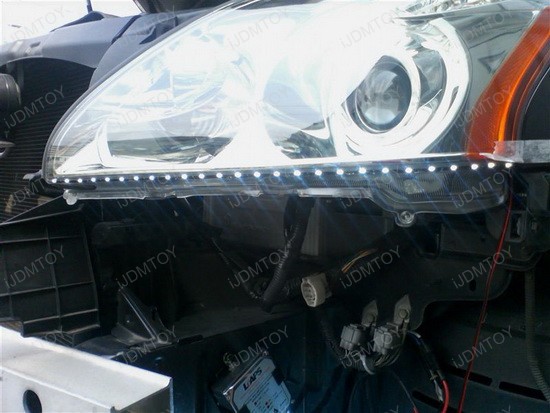 Do you like the result? We do! And what's more – this kind of LED strip lights are universal fit, fits any cars. Each LED strip is 20" (50cm) long, with 21 pieces high power super bright SMD LED bulbs and is mainly used for lighting up around the headlights, foglights or even under the bumper. The Side glow LED strips are available in two colors: Xenon White or Ultra Blue. One of our customers described it as a "sick upgrade; highly recommend strip if you are trying to dress up your whip".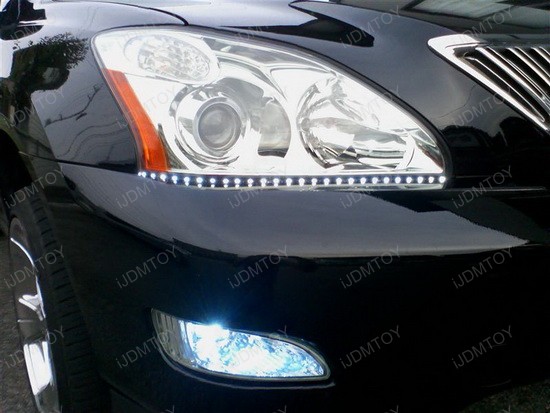 The installation is easy. If you look at the pictures you'll notice there's no need to open up the headlight lamp. Simply peel the double side tape and apply. If the strip comes too long, remember it is cuttable every 3 bulbs. After that hide the LED strip underneath the headlight and it will be virtually invisible when the LED lights are off. Please note that no matter how you flip it, the LED bulbs are always facing the front. Smart move, isn't it?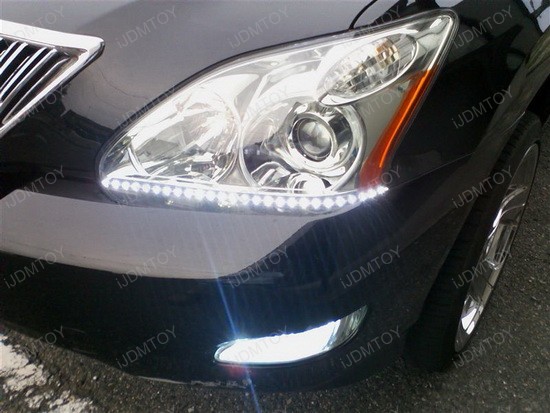 If you want to increase your safety and to give your car a better day and night look, all you have to do is to make a smart and inexpensive purchase – one pair of 20" Audi Style Side-Shine LED Lighting Strips. And if there are still doubts, take a look at this 2008 Lexus RX350 with its Side glow LED strips and think about whether you want your car to look as luxury and sleek as this vehicle.
Brought to you by iJDMTOY.com, the expert for your Car LED. Follow us on Facebook for exclusive promo codes.
Leave a Comment
:2008 Lexus RX350, Audi A5 R8 Style, audi led strips, led strips lights, Side glow LED strips
more...
by iJDMTOY on Nov.18, 2010, under LED & HID News and Updates
For Thanksgiving, www.iJDMTOY.com is having the biggest SALE in 2010, a storewide 20% OFF everything deal from November 19-30th. Even Bigger, from November 25th-30th, on selective items such as LED Strip Lights, HID Conversion Kit, LED license plate light bulbs, certain LED Daytime Running Lights, High Power LED Bulbs, and D1S/D2S/D3S HID bulbs will receive up to 62% off from its original price.
This Deal will not last, get prepared and happy shopping!
Please remember to visit our JDM-store during this holiday season and receive mega savings for all your auto car lighting needs. Want more money saving deals for this holiday? don't forget to subscribe to our newsletter at www.iJDMTOY.com.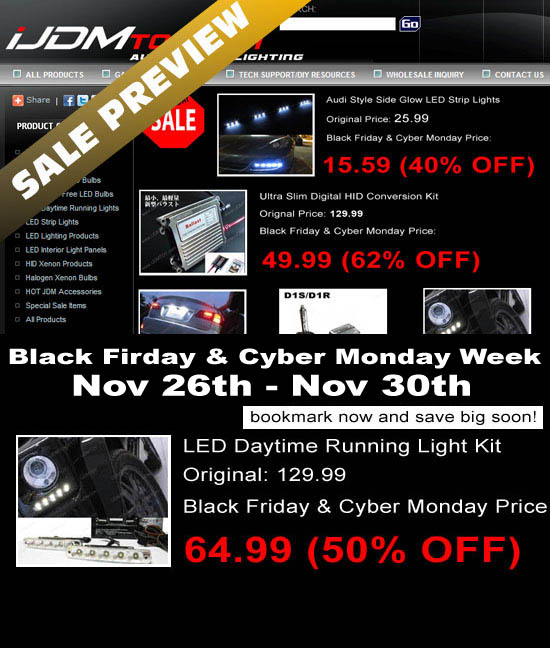 Below is a product that will receive additional discount during this Black Friday & Cyber Monday Sale!
Soon we will be having our Thanksgiving sale with 20% off storewide. Now you can save big on Audi side-shine LED strips featured on most cars like Audi R8. These Audi style LED strips will be very bright and adds a nice touch to your car. You can put them on your front bumper, grill, or even headlights.
The Audi style LED has 21 pieces of high power LEDs, featuring SMD chips on a 20 inch long flexible self-adhesive strip. During our Black Friday/Cyber Monday sale, the strips will be further discounted from original price $25.99 to $15.59. That is a 40% savings during our Black Friday sale from November 26-30th.
Featured on most cars like the Audi R8 and A4, these lights can be installed on any car, truck or SUV like the customer below who did it on his BMW. It can light up during the day or only at night and you can customize how it looks by cutting it every three LED pieces or wrapping it around for a customized look. As you can see, these LED strips are very customizable.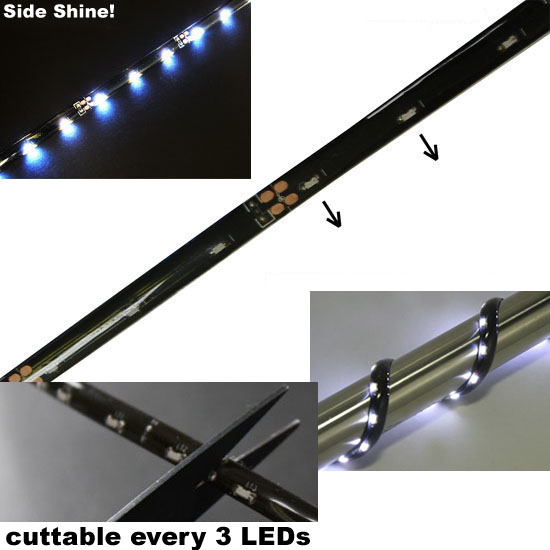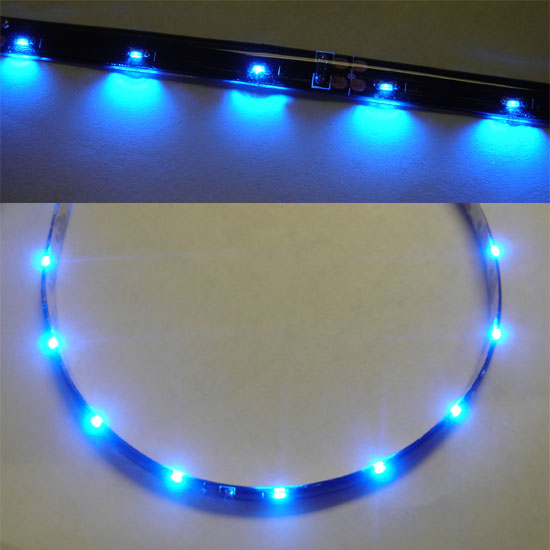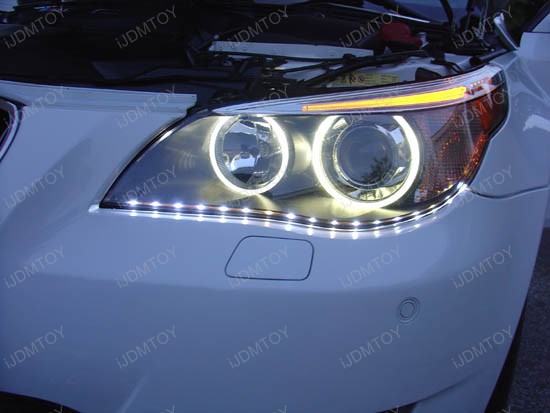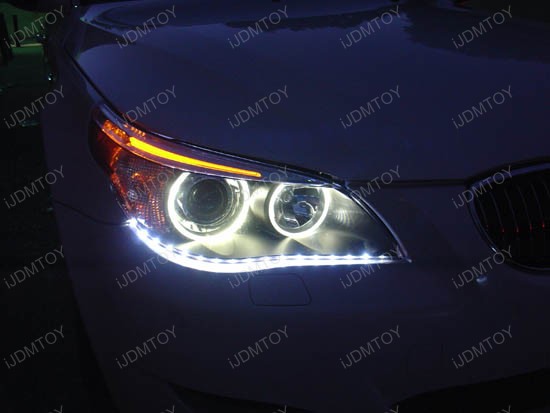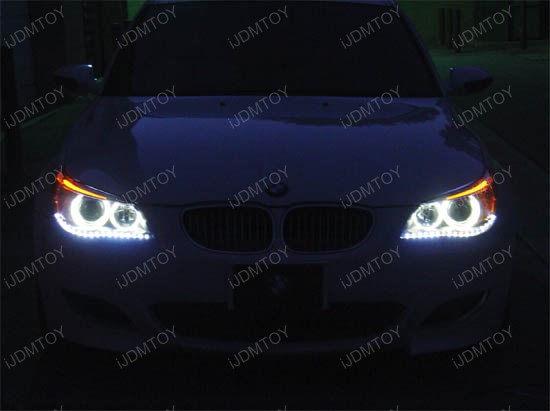 For more product pictures, please visit our Pictures and Video Gallery.
You can also find useful information on iJDMTOY Tech Support, Installation and DIY Guides as well.
Brought to you by iJDMTOY.com, the one stop store for all your Super Bright LED Car Light needs.
Leave a Comment
:audi led strips, audi side shine led, black friday, LED strips, thanksgiving sale
more...
Visit our friends!
A few highly recommended friends...
Archives
All entries, chronologically...