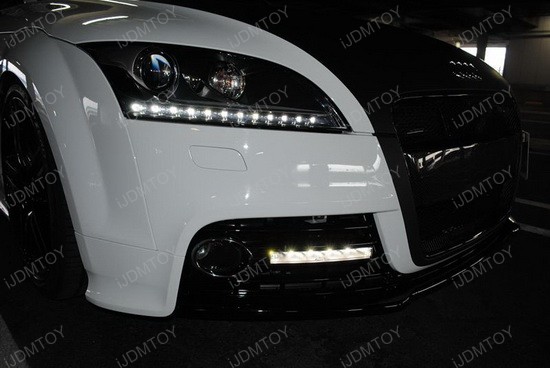 This 2009 Audi TT is obviously customized with heart and soul, a real head-turner with such fancy LED DRL addons. It may not have the tooth jarring aspects of a raw sports car but it is a perfect combination of style and uniqueness – there aren't as many on the road for sure, so it doesn't just blend into the sea of cars. The LED Daytime Lights has some merit to this fact, too.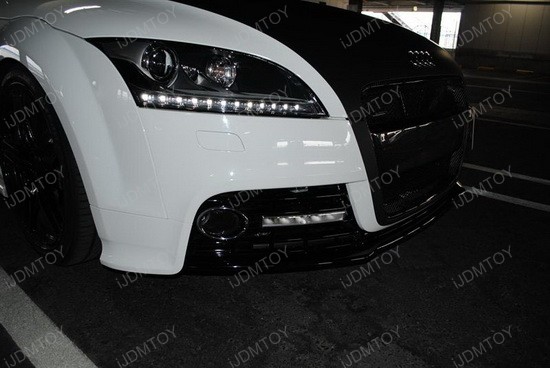 I was blown away by the distinctive design of this "creme de la creme" road beast. It sure takes a lot of time and resources to prepare such beautiful car, but I want to tell you more about the LED DRL. Each LED Daytime Running Lamp has ultra-slim design and contains 5 pieces Super Bright High Power LED Lights. This means a total of 10 pieces high power SMD LEDs to achieve maximal lighting output – perfect for daytime use, as well for night time illumination. Our customers say it is a quality product that is worth the price and so much better than anything they can buy in the local auto parts stores.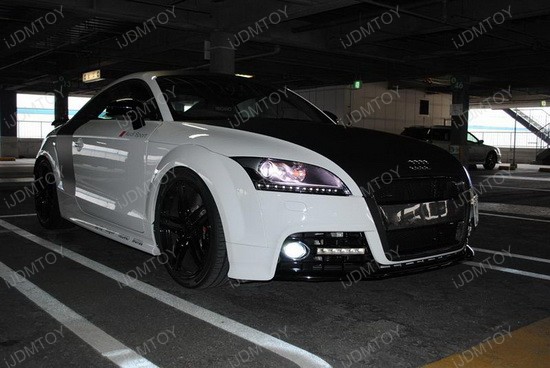 You know what? Installing these badass Daytime Lights is relatively easy. They are commonly installed in between the bumper grille, or below bumper and the kit comes with the wiring harness for easy installation. First take off the grill plastic piece and mount the LED Daytime Running Light in between the grill plastic gap, then secure the lamp using the mounting brackets included in the package. Finally, connect the wiring harness and put back the grill piece. That's it, the whole thing should take you less than 20 minutes.
The black'n'white 2009 Audi TT is a real feast for the eye – LED DRL just underline the sharp and aggressive look of this German road machine. You can add that fine touch of LED technology and safety improvement to your ride, too. Wonder how? Well, since this LED Daytime Running Light Kit is universal fit, it could be installed on any car, SUV, or truck! Get you pair of Hella LEDayline Style DRL from iJDMTOY now!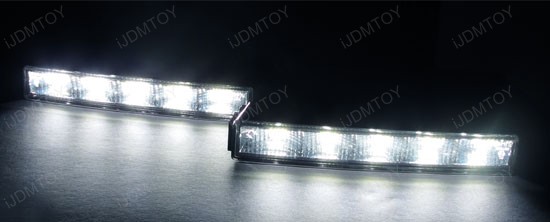 Introducing iJDMTOY's new products for halo projector headlights and LED tail lights.