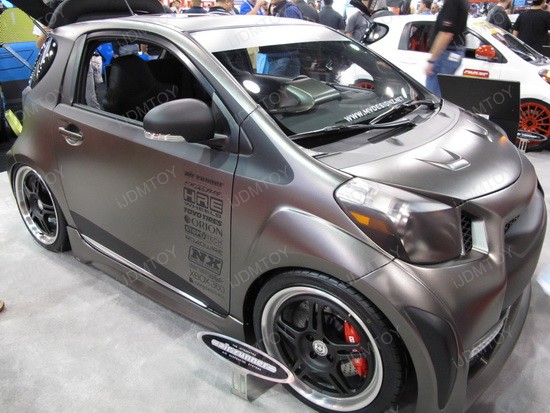 The Scion Booth and their smoking hot Scion IQ show car, equipped with Black Headlight Tint kit, was definitely one of the many SEMA 2011 Highlights. I was very impressed with the whole concept and was very determined to write an article about this beautiful tiny vehicle. Some of you may have never heard about this car – though the Scion IQ is new to the U.S., it's more than familiar to the rest of the world (Japan for example). Other countries have had micro-cars for years; Toyota is just the latest manufacturer to bring them to the States.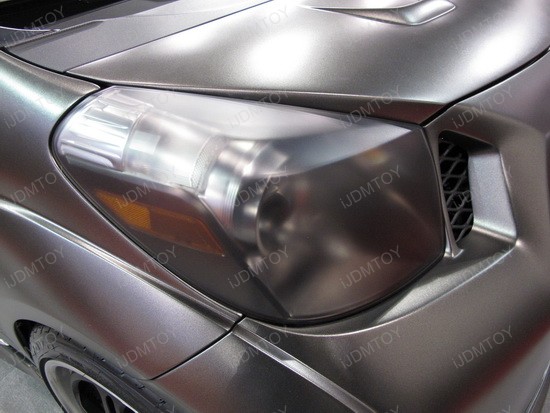 Basically, that's the long story short of Scion IQ. Now, let's take you back to this particular show car: while I was walking around the vehicle, admiring the awesome graphite paintjob and taking down notes, I couldn't miss the Black Headlight Tint and the Smoked Taillight accessories. I just have no words to describe the fantastic combination of graphite steel paintjob with such shaded elements – you have to see it, to believe it! Everything is perfect, nothing less, nothing more – and you have to admit the intelligent design makes this car look like a cyborg from the future.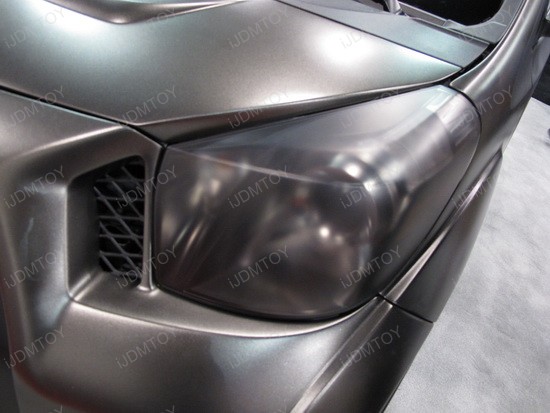 I was amazed by those fancy automotive lighting accessories and made a little research how to give my car the same cool look. Then I checked the iJDMToy's Online Store and found a self adhesive matte Black Out Smoke Tail Light Vinyl Film, which could be applied to headlights as well. This is a top quality product, which will get you 20% dark smoke black-out effect. Simply apply this high quality black-out vinyl sheet to any smooth surface and cut off the edge. It will not damage your lamp nor leave any residual later when you remove it.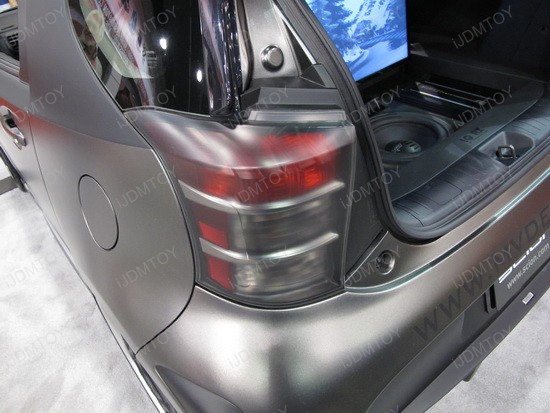 After all, only the tuner knows exactly what kind of accessories are installed on this fancy Scion IQ, but you can get the same Black Headlight Tint and Smoked Taillight effects for less money with iJDMToy.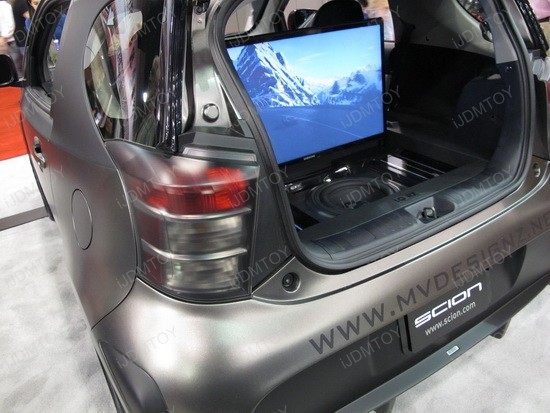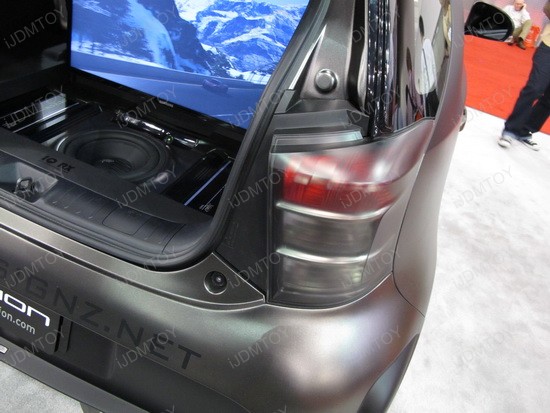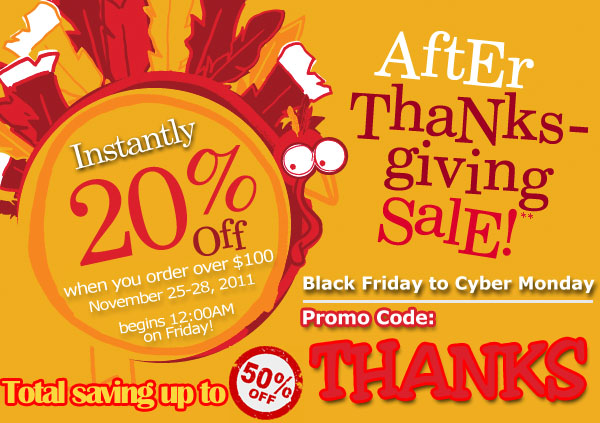 After Thanksgiving Sale – save 20% Off when you order over $100 from November 25-28, 2011 at iJDMTOY.com, the Car LED expert.