Tag: blue led strip
by iJDMTOY on Apr.19, 2011, under LED & HID News and Updates
This flexible LED strip lights is our featured product for car interior lights. This is a great choice for light modification because of the flexibility of the strip with multi-color options.
iJDMTOY's LED interior light strip is designed to provide the best DIY experience. The LED strip light comes with self-adhesive tap on the back which can be attach to any smooth surface. By simply connecting the positive and negative wires to the vehicle's stock 12V power sources, you can add dramatic color and light to anything in your car.
With our interior light strips and a wide array of lighting solutions, you will get the customization that you crave to keep you on the cutting-edge of automotive style. We've got customers put several strips in parallel or in series to get unique lighting effects. It is perfect to be placed around your speedometer, clocks, side doors and roof. Here are some pictures of a 2005 Chevy Impala trunk lights. The ultra blue light looks amazing at night.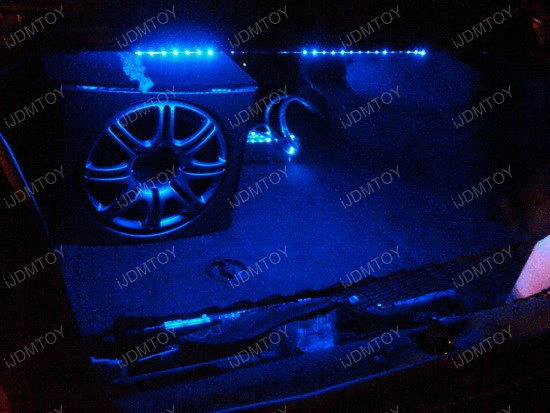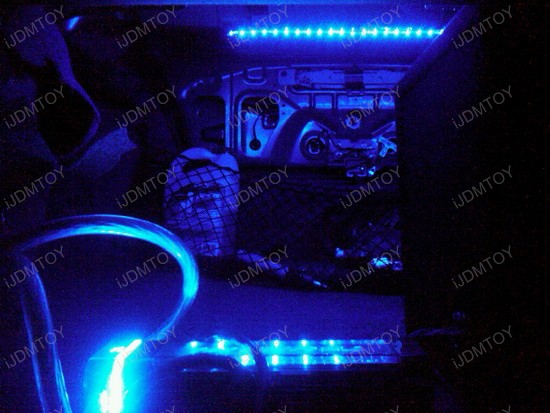 iJDMTOY's LED interior lights include a pair JDM 24" (60cm) long 30 LED Flexible and Waterproof LED strip lights in Xenon White, Ultra Blue or Brilliant Red.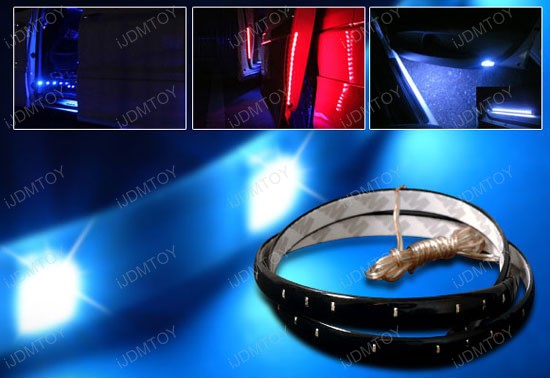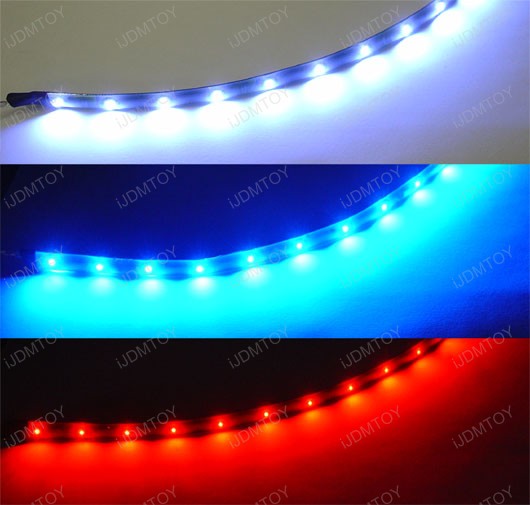 Brought to you by www.iJDMTOY.com, the one and only one automotive accessories store for all your Car LED Lights.
Leave a Comment
:12v led strip, 24" LED Strip Lights, 60cm LED Strip Lights, auto led strip, automobile LED Strip Lights, automobile LED Strips, blue led strip, flexible led strip, flexible led strips, headlight led strip lights, interior LED Strip Lights, LED strip, led strip for car, LED strip lighting, LED Strip Lights, rgb led strip, under dash LED Strip Lights, under door LED Strip Lights, underbody LED Strip lights, white LED Strip
more...
by iJDMTOY on Sep.29, 2010, under LED & HID News and Updates
We have a display of JDM slim blue led strip lights from a customer who purchased this recently. He applied the slim SMD LED strip to the side of his passenger and driver side doors. If you connect these to the courtesy door lights, that turn on when the doors are open, these led strips should light up also.
He has a trendy blue look for the led strips. It looks great at night. You can see for yourself.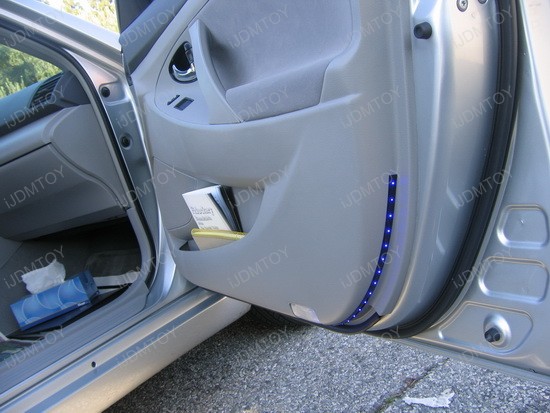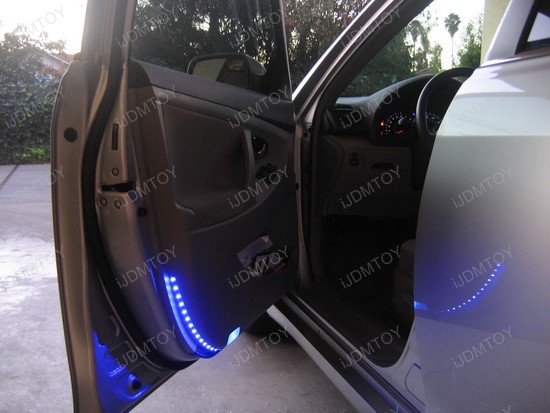 Featured product: LED Light Strips | LED Strip Lights For Car Interior Accent Lighting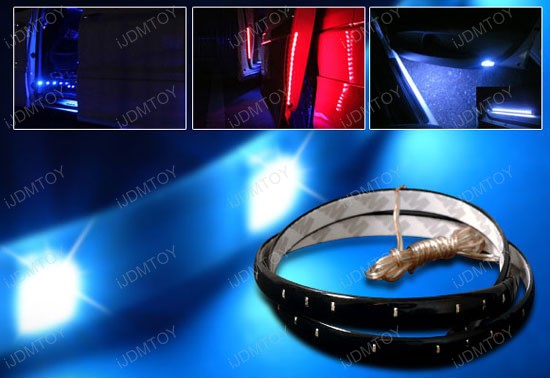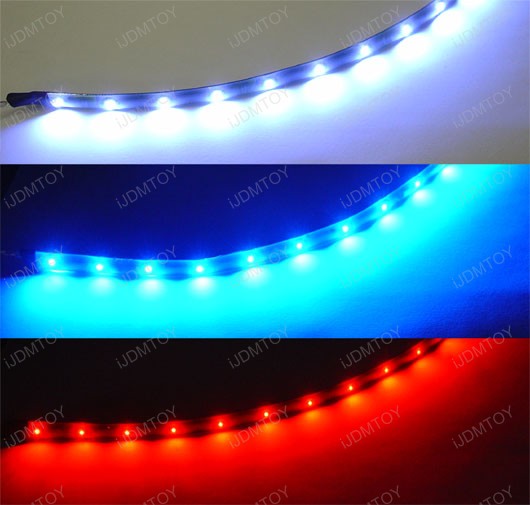 For more product pictures, please visit our Pictures and Video Gallery.
You can also find useful information on iJDMTOY Tech Support, Installation and DIY Guides as well.
Brought to you by iJDMTOY.com, the one stop store for all your Super Bright LED Car Light needs.
Leave a Comment
:blue led strip, blue led strip lights, car led strips, LED strips, smd led strip, smd led strip lights, thin led strip lights, thin led strips
more...
Visit our friends!
A few highly recommended friends...
Archives
All entries, chronologically...