It seems the owner of this BMW 135i wanted to refresh the interior of the vehicle and went with replacing the old stock OEM yellowish interior lights with LED Interior Lights. Actually there are many pros in replacing the whole panel; first of all is the super bright Xenon White light that makes finding things in dark places the easiest job; then here it comes the ultimate power efficiency of LED lights, which are great energy savers; we shouldn't forget the easy installation; and at last, but not the least – with this package you will definitely improve the look of your interior.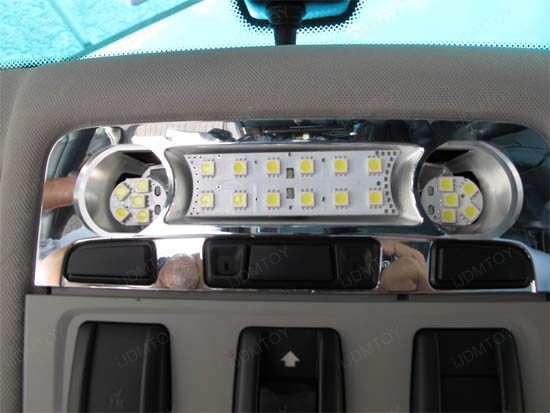 Let's take a closer look – the BMW LED Package includes 4 pieces 5-SMD Exact Fit LED panels for map lights, and 2 pieces 12-SMD Exact Fit LED panels for dome lights. Yes, there is no mistake – for this modest price you receive LED panels for the front and the back lights. What's more – all panel lights are simply plug and play, with no modification needed. As this is an exact fit interior light package, each PCB board is exactly the shape as the map light or dome light lamps, which provides exact fitting and maximized lighting output.
These LED Interior Lights are specially designed for BMW. What makes them special is that there will be no error indication on the dashboard, nor the famous not-lighting up issues, you might experience with another LED Interior Lights. In case you are worried whether this BMW LED Package will fit your car, we prepared a list of all compatible vehicles:
1 Series: E87 Hatchback 2008-2011
1 Series: E82 Coupe 2008-2011
3 Series: E90 Sedan 2006-2011
3 Series: E91 Wagon 2007-2011
3 Series: E92 Coupe 2007-2011
5 Series: E60 2004-2009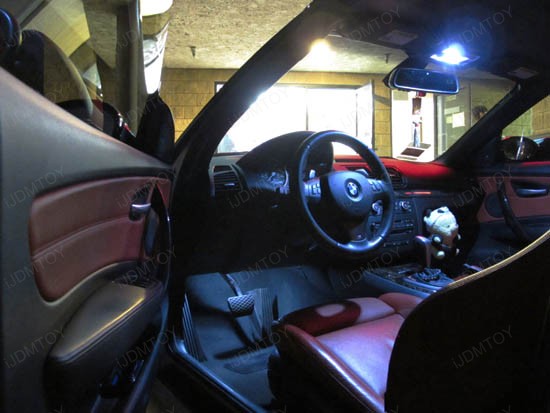 In conclusion we will say that these Exact Fit LED Interior Lights are a very good choice if you are determined to tune up your ride. Every bimmer deserves a special attitude, just like the owner of this BMW 135i treats his car.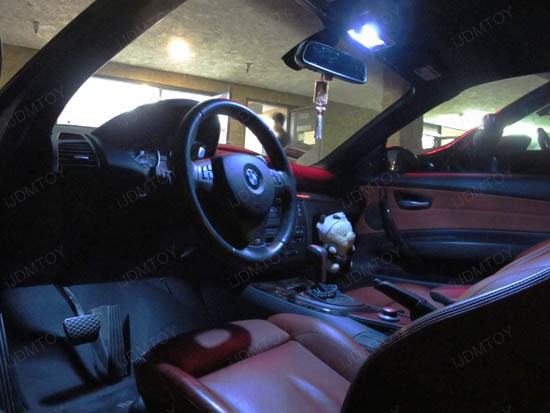 Brought to you by iJDMTOY.com, the expert for your Car LED. Follow us on Facebook for exclusive promo codes.