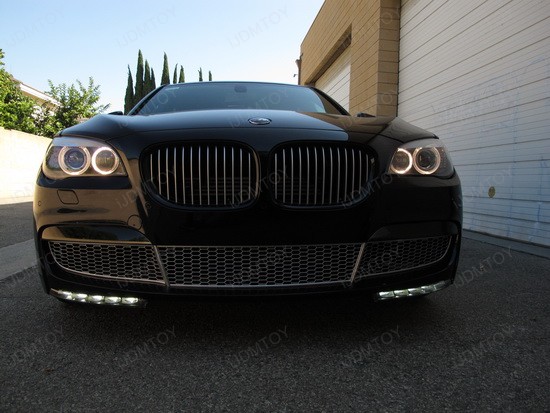 If you're a BMW enthusiast, you'll want to check out this high power, wide angle, BMW LED Angel Eyes.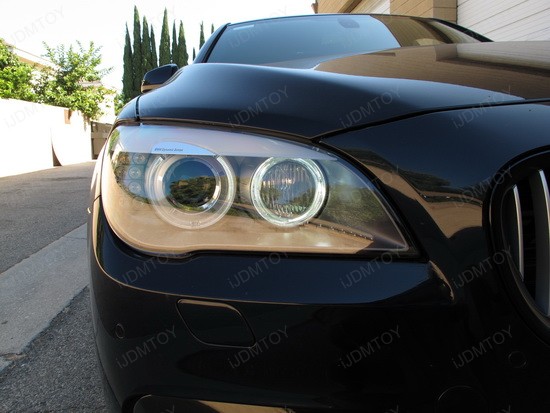 I've always loved the power and sleek lines of the new BMW F01 7 Series, and if you feel the same way, you need to check out these brand new, BMW LED Angel Eyes. They offer a much brighter and cleaner lighting output comparing with the stock BMW Angel Eyes especially at night time with matching color with the HID headlights.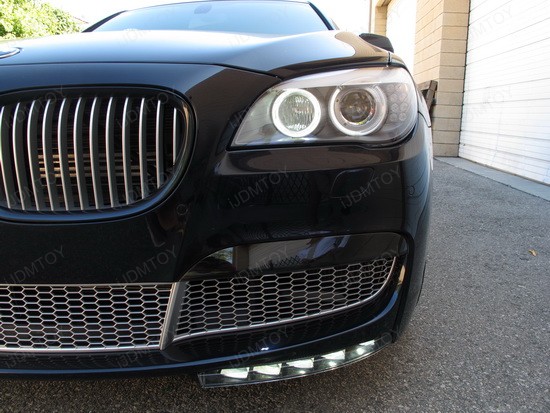 What sets these Xenon White 60-degree wide angle BMW LED Angel Eyes apart from the narrower versions of the BMW Angel Eyes, is their nice wider angles that deliver a state of the art look, that provides maximum lighting performance, making them look much brighter than other LED BMW Angel Eyes.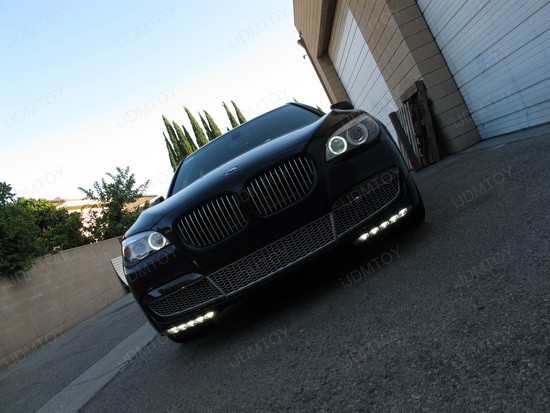 They also eliminate the lifeless, yellowish appearance seen with the stock BMW Angel Eyes, replacing it with a sophisticated, lighter, brighter, xenon white HID look, comparable to the latest and greatest, new 2011 BMW 3 and 5 series. These BMW LED Angel Eyes have an output of 6 watts each and powers up 2 rings on either side.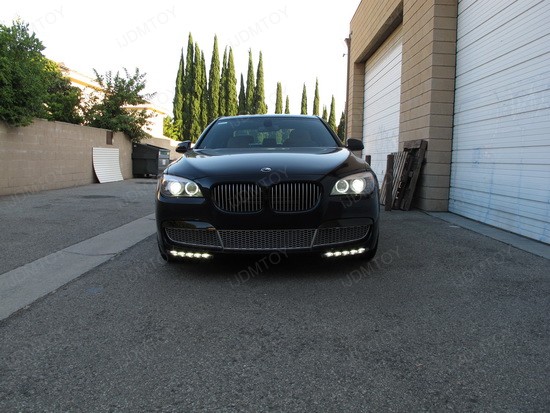 There are so many fantastic perks that come with these BMW LED Angel Eyes, one of the most talked about being how easy they are to install, basically, you could call them the "plug and play" BMW Angel Eyes. (I didn't even run into that old "dashboard error or blinking issue" problem that is so common with other brands of BMW Angel Eyes.)
You won't run into the annoying dashboard error or blinking issue problem which are commonly with other brands of BMW Angel Eyes.
This is due to the fact that iJDMTOY's added their exclusive, Error Free Decoders, ensuring that BMW Angel Eyes installation process would go smoothly. This alone has me sold on these lights. In addition, the hue of the BMW LED Angel Eyes are great, being a cooler, whiter color than typical headlights, and are ideal for night time driving, when peak performance is crucial.
Brought to you by iJDMTOY.com, the expert for your Car LED Lights. Follow us on Facebook for exclusive promo codes.