We offer a large variety of LED daytime running lights, some that are vehicle specific and some that are universal which can be made to fit a plethora of vehicles. In this particular case, we have a customer who purchased our 9-LED Daytime Running Lamps and installed it on his BMW.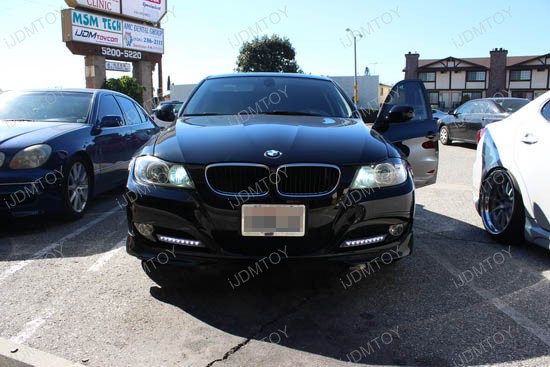 These particular lights are easily installed when there is a mesh grill behind them since they are screwed into the back of the housing through the mesh which holds it in place. Fortunately for this customer, his car's fog light area was the perfect size to accommodate these lights and required little to no modification to install. The shape and flow of the lamp and application area allowed these lights to fit flush and look very natural there.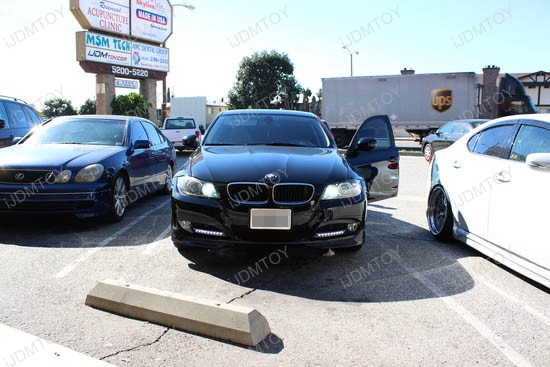 Our customer connected the wires to these lights directly to his daytime running lights so that when those lights are on, the LED daytime running lamps are also on acting as additional lights. Since there are only two wires coming off the LED lamp, the installation is very easy and straight forward; they just need to be connected to a 12v power source and ground.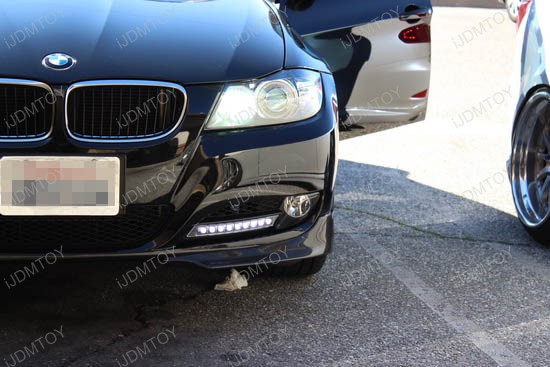 This item has been made to fit on this customer's BMW very easily and it can also fit on other vehicles with similar bumper openings like the picture above. This lamp is actually a direct fit item for 2005-2008 Audi C6/A6/S6, but as shown in this article, it can be fitted onto other vehicles if room allows.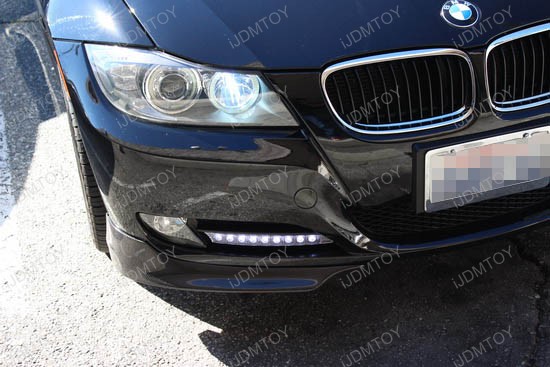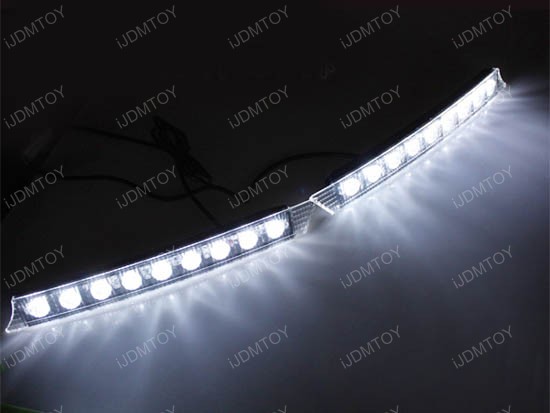 Brought to you by iJDMTOY.com, the expert for your Car LED. Follow us on Facebook for exclusive promo codes.