The owner of this 2008 BMW E92 335i wanted something really cool and upgraded his front turn signals with BMW LED Turn Signal bulbs from iJDMTOY. As you can see from the pictures, the new LED bulbs are lighting up in a very nice rich amber yellow color and look amazing next to the white BMW Angel eyes. What's more, the front end is far more stylish and appealing when lights are off.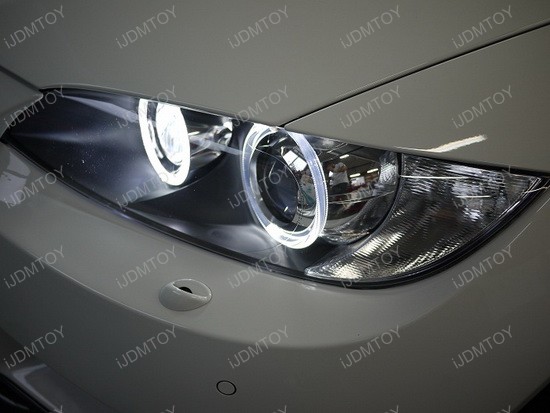 The featured PY24W Turn Signal LED bulb has a revolutionary new design that makes installing additional load resistors completely unnecessary. After conducting a few long tests on several BMWs, no errors came up on the dashboard. This means the specially designed PY24W Turn Signal LED bulb is plug and play and completely error free for BMW models listed below:
3 Series E90 LCI 2008-2011 (with halogen capsule headlamps)
3 Series E91 Wagon 2007-2011 (with halogen capsule headlamps)
3 Series E92 Coupe 2007-2011
3 Series E90/E92 M3 08 (Coupe and Sedan), 2009-2011 (Coupe only)
3 Series E93 M3/Convertible
X3 E83 LCI 2006-2009
X3 F25 2010 and up
X5/X5M E70 2007 and up
X6/X6M E71 2008 and up
Z4 E89 2009 and up
5 Series F10 2010 and up
5 Series F07 Gran Turismo 2010 and up
Please note, that LCI stands for Life Cycle Impulse, the upgraded, facelift model.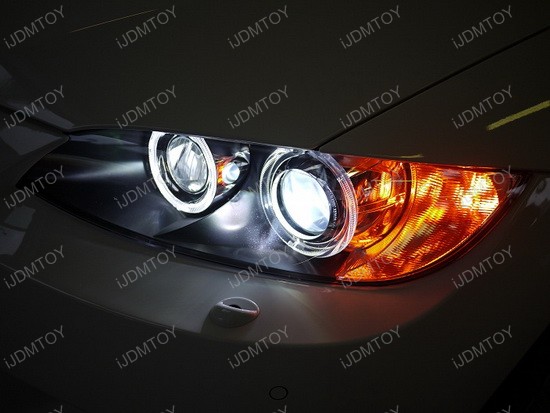 But let's get straight to the point – changing those ugly, reflective, incandescent amber bulbs to crisp LED in amber color has never been easier. Simply plug out the stock bulbs and replace with the new ones. If you have some concerns or difficulties switching to better and brighter LED lights, don't hesitate to contact iJDMTOY for more information.
Take a look at this 2008 BMW E92 335i with the significantly brighter PY24W Turn Signal LED bulbs and ask yourself whether you want to maximize the signal visibility and give your BMW a sharper edge. You just can't go wrong with purchasing a pair of these LED bulbs and give your car a fresh new look, which could be described in just one word – outstanding!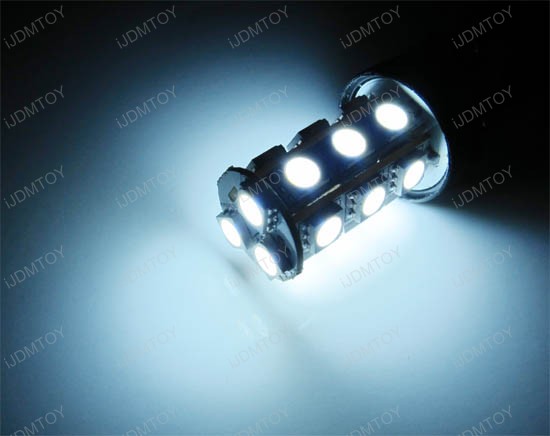 Brought to you by iJDMTOY.com, the expert for your Car LED. Follow us on Facebook for exclusive promo codes.