A BMW's trademark can be none other than the Angel Eyes. BMW Angel Eyes are a unique and stylish design proudly representing BMWs. All BMW owners should definitely switch their Angel Eyes. A beautiful vehicle deserves a beautiful pair of headlights. These Angel Eyes is not only better in appearance, its performance exceeds the regular stock Angel Eyes as well.
These X5 Angel Eyes provide a remarkable pure Xenon White color. White is the new amber. The sleek and stylish pure white color adds even more character to the 2008 BMW X5. Just when a BMW can't become even more stylish and high end looking, these Angel Eyes with Xenon White color appears.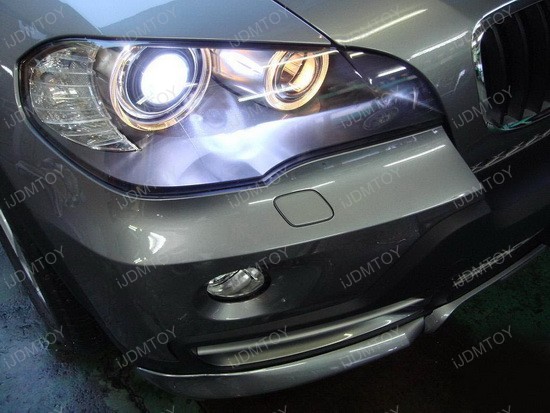 The brighter Xenon White BMW Angel Eyes is noticeably brighter during the day and night. The eye catching color is one of its kinds and will leave a great impression of your vehicle. Now you won't be driving a BMW, you'll be driving a BMW with pure Xenon White Angel Eyes.
Halos can be amber. But BMW Angel Eyes have got to be pure white. It makes the vehicle look brand new. It makes the driver appear more impressive. Bottom line, these X5 Angel Eyes can without a doubt offer your X5 a completely new change without forming a hole in your wallet.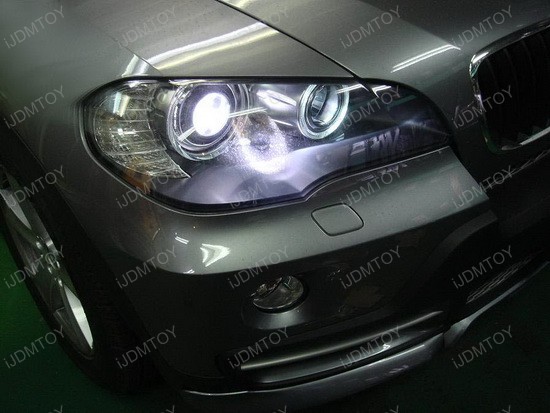 These BMW Angel Eyes are made for your BMW except I'm not sure why they don't already make them as stock bulbs. But if they did I wouldn't be writing this blog. Xenon White BMW Angel Eyes can't go wrong. They will look amazing and change your BMW into a newer looking one. They also provide excellent lighting for long night time drives and will last till your money is well worth spent. For maximum lighting quality on a budget, consider the BMW Angel Eyes as your next investment.
Brought to you by www.iJDMTOY.com, the one and only one automotive accessories store for all your Car LED Lights. Follow us on Facebook for exclusive promo codes.