Driving BMW 135i like this one here, will put a smile on your face every time you step on the gas pedal, but if you want to put smiles on other people's faces, check out this lovely aftermarket LED Daytime Lamps. Each lamp has 10 pieces high power SMD LEDs to achieve maximum lighting output, making the car more noticeable from greater distance. Besides the safety improvement, this add-on perfectly matches the aggressive and sporty BMW appearance.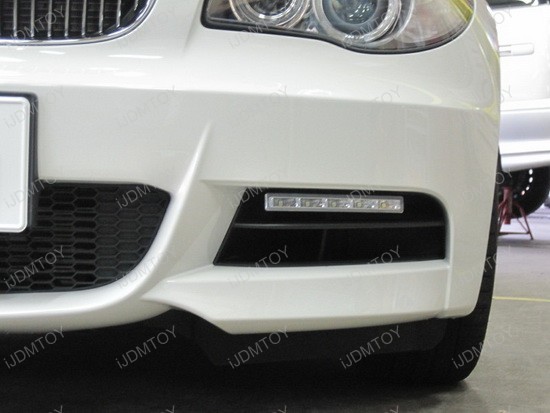 The featured modern universal fit Hella Style LED DRL are commonly installed in between the bumper grille, just like in this BMW 135i, or below bumper – where mounting in between the grill plastic gap is not possible. The output is very bright for both daytime and night time, and thanks to the ultra-slim design, these LED Daytime Lamps will definitely add some style to your ride.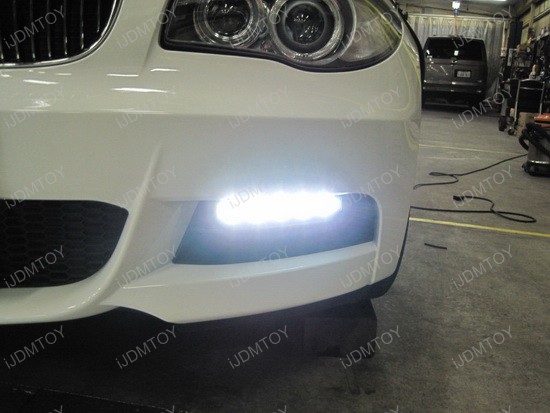 Mounting the LED DRLs is not a hard task, but will take some time, especially if you want to be precise. Let's say you want to put these lights in between the bumper grille. First you have to take the grille off. Look for some screws and/or tabs, that may hold it and proceed carefully trying not to break something. Once you take off the grille, find a place to mount the DRL and secure it with the provided mounting brackets from the package. Make sure the lamp is secured firmly and once you are ready with this, connect the wiring harness. Test if light is working and then put back the grill piece. Repeat the above procedure with the other grille piece and enjoy the brand new euro look of your car.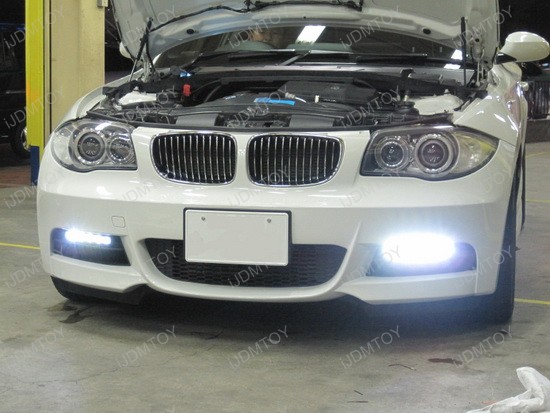 If you look at this BMW 135i with the Hella Style LED DRL installed and like the way it stands out, then you should try this add-on on your car, too. Even if you don't have a car that puts you into the sweet spot of the torque curve, such inexpensive and stylish add-on can do wonders to your car's appearance.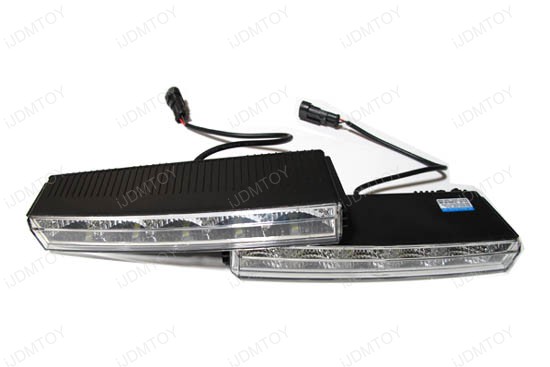 Brought to you by iJDMTOY.com, the expert for your Car LED. Follow us on Facebook for exclusive promo codes.