If you haven't noticed already, many of the newer European vehicles are coming out of the dealership with factory installed LED daytime running light bars either on the headlight or where the fog lights would be. This innovative design is taking over the OEM (Original equipment manufacturer) world by storm; you see these types of lights on all the newer Honda, Lexus, Mercedes-Benz, Audi, BMW, and many other manufacturers! Unfortunately, not every car manufacturer has jumped on board this design train just yet, but we have a solution for those car manufacturers; introducing our new 10w Exact Fit LED Daytime Running Lights (styled after the Mercedes-Benz W204 C-Class) for the 2011 and up Chevy Cruze.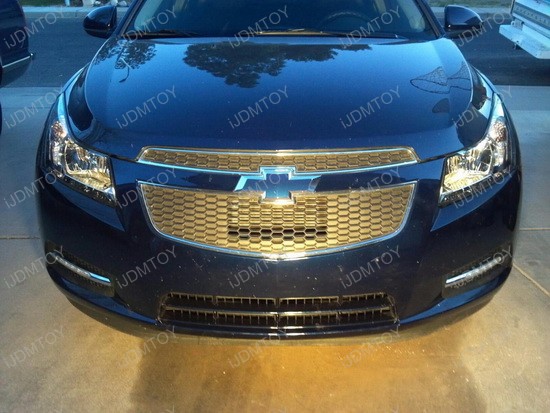 This entire assembly is exact fit and will replace the lower fog light area of the Chevy Cruze without having to modify anything; simply clip off the original piece and replace with ours. Each lamp contains five (5) individual high power LED chips that produce 5w each, providing a total of 10w per lamp producing a 6000K Xenon White color. These will be noticeable during the day and night and will give your new Chevy Cruze that updated European look. The installation is also very straight forward, simply connect the two wires (positive and negative) to any power source you want the lights to turn on with such as your existing fog light wiring or any other 12v power source.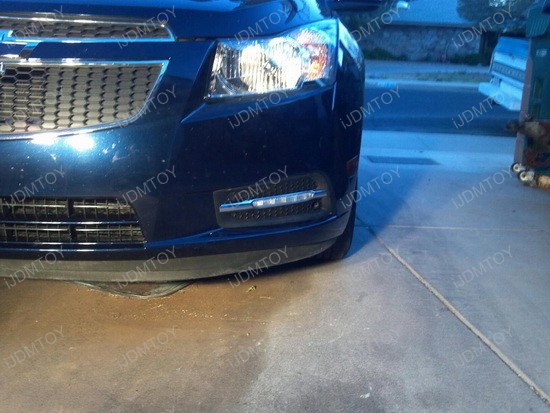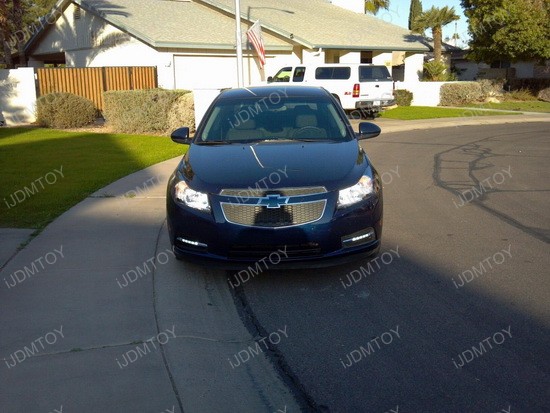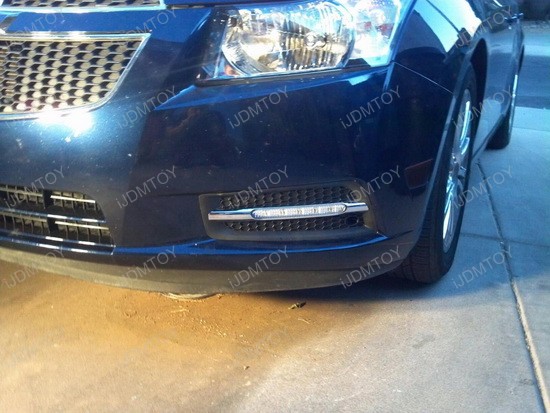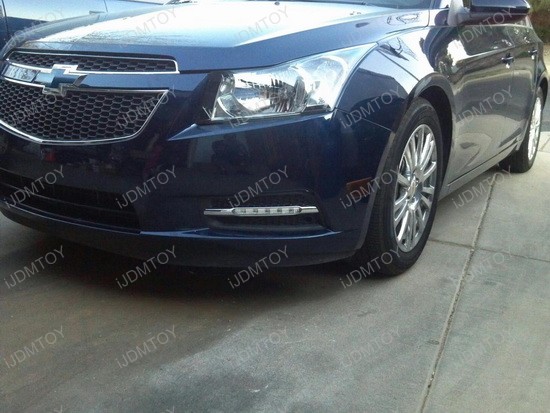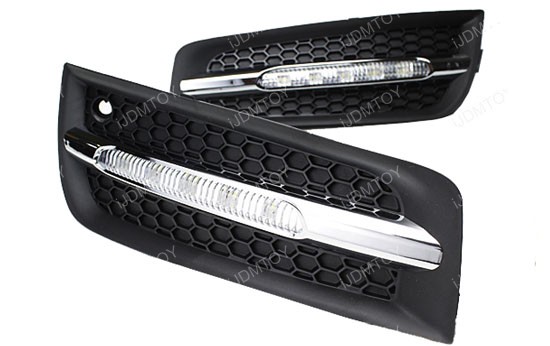 Brought to you by iJDMTOY.com, the expert for your Car LED. Follow us on Facebook for exclusive promo codes.