If you were to look at your rear view mirror during traffic, you would most likely see a sea of yellow lights behind you, but your eye will occasionally catch a glimpse of a bit of white in that yellow sea. Whether that white light is from the newer BMW, Audi, or Mercedes-Benz LED daytime running lights or perhaps even a Honda, it still catches your eye because of its unique look.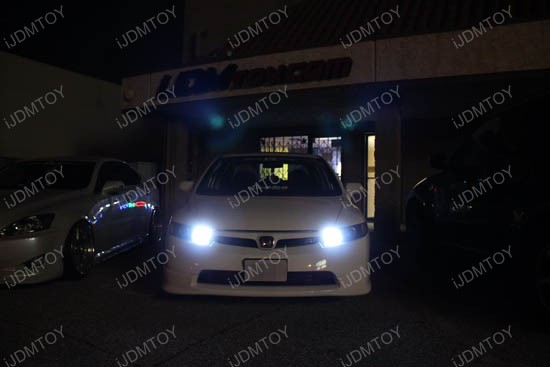 You are taking a look at our own employee's Honda Civic Si with our 120-SMD 9005 LED bulbs being used in the daytime running lights. These set the car apart greatly from the traditional yellow color you see in day to day traffic. This modest upgrade is easy to do and instructions are provided on our website so that even the most inexperienced person can manage this install. All the components are plug and play and do not require modifications to the existing wires.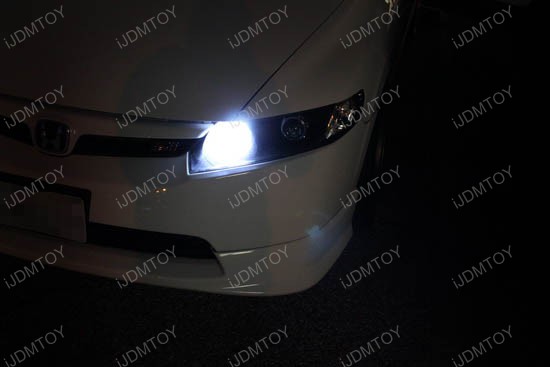 The daytime running lights for this particular car are also the high beams; unfortunately though, due to the way LED lights produce light, they will not be a suitable upgrade for the high beams. The high beams will still function and turn on like before, but the output the lights throw in front of the vehicle will not be as great. These LED lights do not project their light far enough to be safely used by themselves at night; however a simple HID conversion kit upgrade for the low beams and/or fog lights would be more than enough light at night. These would not be recommended for those who cherish and use their high beams often to see more at night, but as daytime running lights, these are a wonderful and simple upgrade to take advantage of.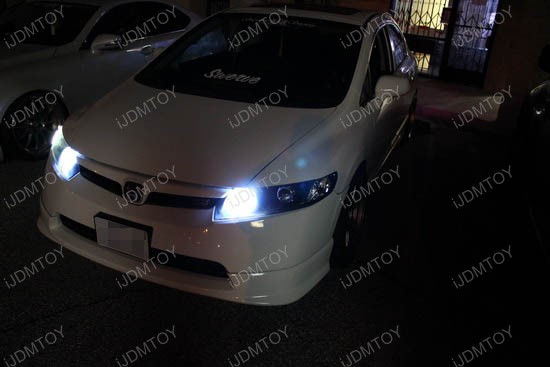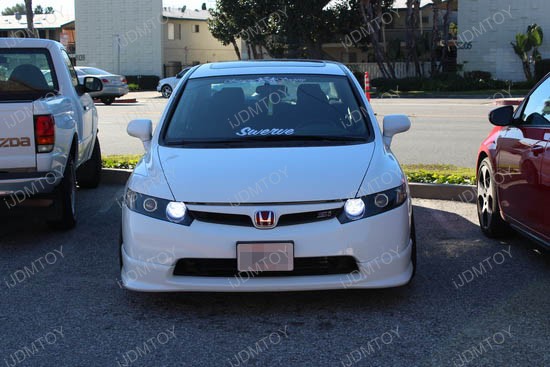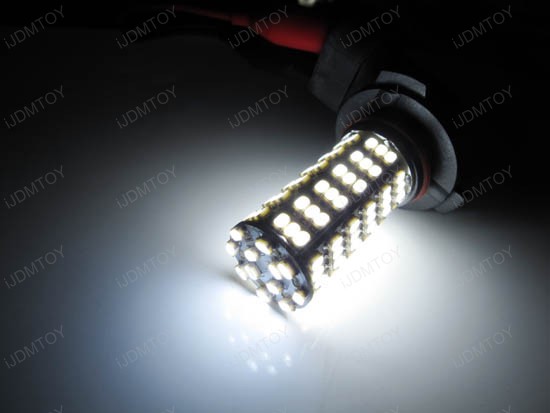 Brought to you by iJDMTOY.com, the expert for your Car LED. Follow us on Facebook for exclusive promo codes.